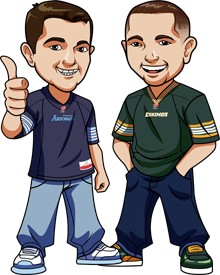 Written by Graeme & Scott on Friday, June 21st, 2013
Follow @BetCFL
I love the technological advances we're making. Don't you? How can you not? I mean you can actually place bets on your cellphone, either before the game starts or after the game kicks off.
It's such a great thing to be able to do – follow our CFL betting tips, and place the bets on your cellphone. At work when the tips come out? Bring out the iPhone, log onto the mobile friendly Bovada and place your bets all in a matter of seconds.
Hi - we see you're visiting from America! Unfortunately none of the below sportsbooks apply to you. The best online sportsbook for you for betting the CFL is without a doubt Bovada.
Whether you have an iPhone, Blackberry, Android, Windows phone…man, whatever you guys have, the sportsbooks have you sorted. Most of them these days don't go with mobile betting apps – instead they offer a separate version of their website 100% set up for mobile betting.
These mobile betting websites are great – they're very responsive, fast to use, customizable and update very fast. We've actually found the sportsbooks to be a good 20-40 seconds faster than The Score mobile app that we use.
One of the best ones out there is the Bovada mobile betting app so we wanted to give you a quick look at how it works.
Now we're writing this in pre-season – the CFL season hasn't kicked off yet. We'll get this updated soon with CFL images. But on June 20th, 2013 this is what we do:
Bring up the Bovada website on our mobile browser. It automatically detects we are using a mobile phone and presents us with this: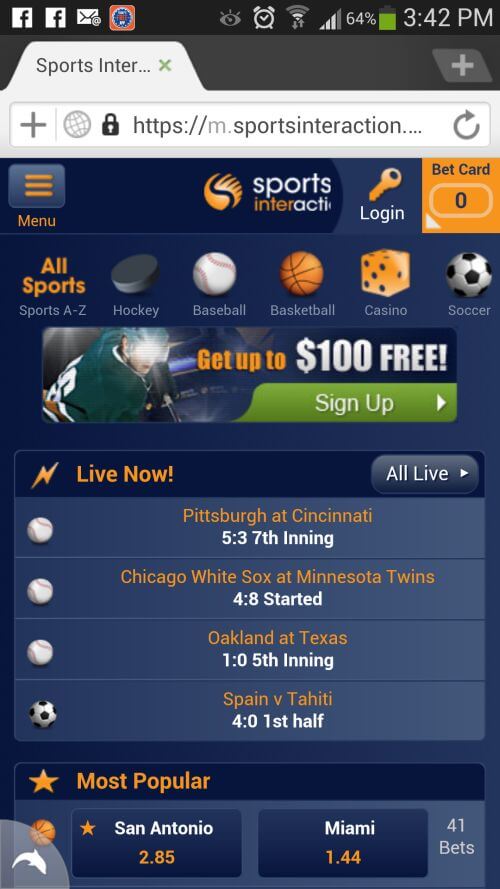 See the screenshot? You can browse the categories with ease, and it also gives easy access to live betting. So lets click Pittsburgh vs Cincinnati: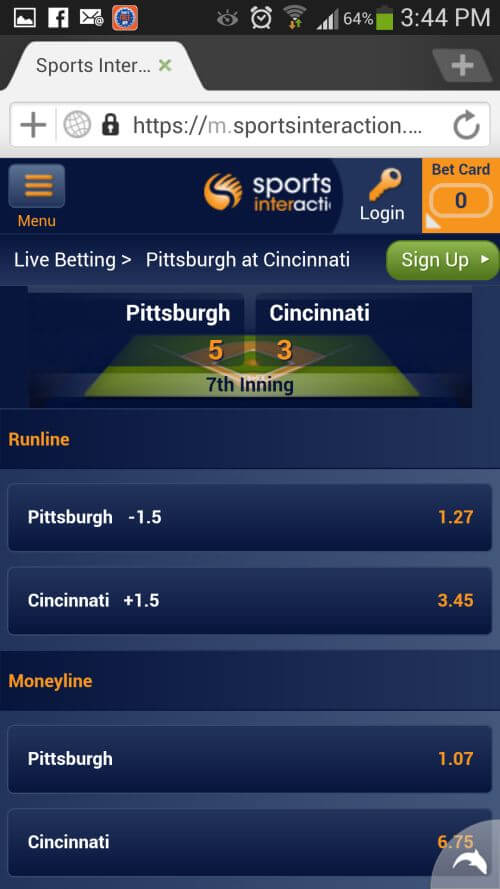 Alright so it's the 7th inning, and I am crazy and like Cincinnati. So I click to bet them on the moneyline and: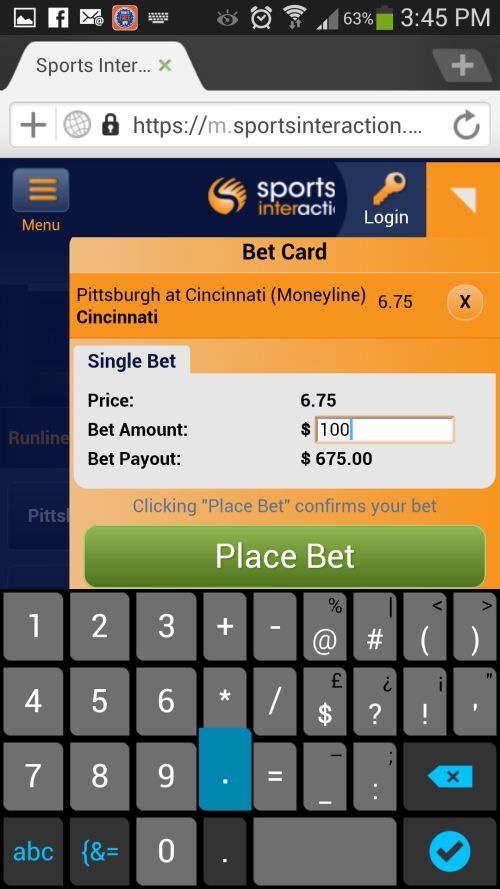 Boom, easy as that!
Now what if I wanted to do a double bet? I want to bet on Cincinnati, AND on the Spain vs Tahiti game. Super easy. When I bet on Cincinnati it adds it to my bet slip. So I simply use the menu to bring up Spain vs Tahiti and click on that game and tada: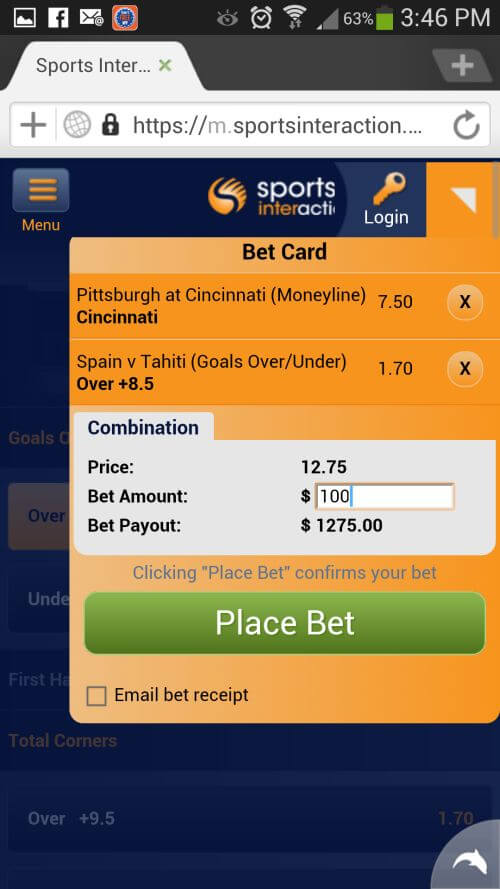 Double bet ready. Also notice the odds changed to 7.50 on the Cincinatti game – it does that automatically and updates very very quickly.
So head on over to Bovada and register an account then check out just how crazy fast their mobile betting website is. It's compatible with all phones – iPhone, Android, Blackberry, Windows, Nokia – if you have a web browser, you can bet online on your cellphone.
Follow @BetCFL