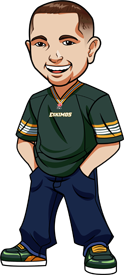 Written by Graeme on Tuesday, January 9th, 2018
Follow @BetCFL
It's January 2018 and one thing we always like to do at this time is look back at the year that was, and some of the more notable moments.
They can be sad, tragic, funny or just plain interesting.
Be sure to post in the comments of what you found notable in 2017.
Let's get to the list:
The White Cup: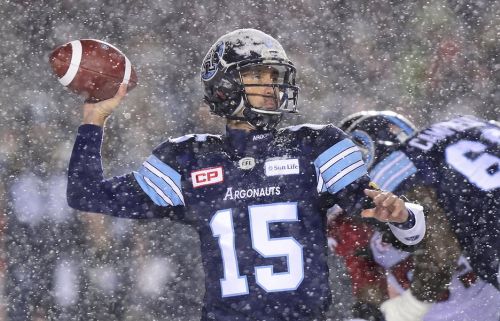 I mean my god what a game that was. The 2017 Grey Cup was a fantastic affair and could it be any more Canadian? The amount of snow on there was absolutely unreal.
It was an extremely exciting game which saw it go all the way to the 4th quarter and the Argonauts won.
One of the most memorable Grey Cups in its 105 year history.
RIP Cameraman
The Grey Cup had many great moments but this was my personal favourite:
A great moment in #GreyCup history. pic.twitter.com/evHn2iamhX

— Jim Mancuso (@jman17) November 26, 2017
The Beaverton
Not exactly a CFL moment but The Beaverton is a parody news website and one article I kept thinking about and laughing at a lot over the season was Tiger-Cats lose in practise match against training equipment. Figured I'd share it if you hadn't read it yet.
Catch of the Season:
There was a lot of great highlights this season. One I'll never forget is that Duron Carter atch in the Roughriders vs Argonauts game.
Here it is – just ridiculous:
The 60-1 Game
This image basically sums it up: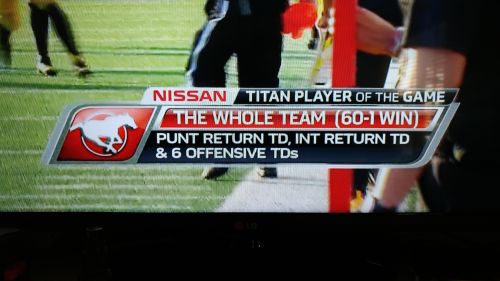 Follow @BetCFL