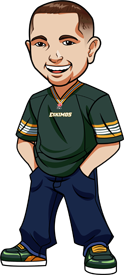 Written by Graeme on Saturday, June 22nd, 2013
Follow @BetCFL
Thursday, June 27th sees the CFL 2013 season kick off with two teams facing off in the East. The Winnipeg Blue Bombers play host to the Montreal Alouettes.
In 2012, the Montreal Alouettes dominated the East. However it all came crashing down in the finals, when they lost 27-20 to the Toronto Argonauts.
The Blue Bombers finished joint bottom of the East, and a win over the Alouettes in the last game of the season with all the reserves playing was the only thing that stopped them from having the worst record in the CFL last year.
In the CFL pre-season, the Alouettes lost both their games to Hamilton and Toronto. Winnipeg also lost to Toronto and Hamilton.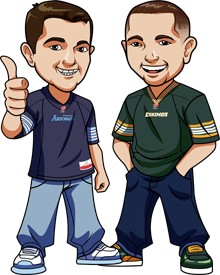 Quick note for people from United States: Be sure to subscribe to our weekly CFL tips, because not only will you get the tips e-mailed to you every week but we're working on some special mailing list exclusive bonuses and free bets only for people from United States.

Enter your email address to subscribe to weekly CFL Tips for free:

Alouettes vs Blue Bombers Betting Odds:
Over/Under: 52.5
Spread: Montreal Alouettes -4, Winnipeg Blue Bombers +4.
Lines courtesy of Bovada.
Alouettes vs Blue Bombers Betting Tips:
In our article previewing the East Divison, and providing tips on who will win the East, we feel that the Alouettes will have a rocky start to the season. It's a huge coaching change with Hawkins in. He's got a lot of pressure to deal with, and will take awhile to adjust to the CFL season.
Based on that, I like the Winnipeg Blue Bombers to cause an upset in Week 1, and pick up the win.
Recommended Bet: Bet the Winnipeg Blue Bombers 2.80 odds to win at Bovada.
Usually, we'll stick with spread bets when it comes to providing betting tips. However for this one, I really do like the Blue Bombers outright to cause the upset. Winnipeg had a horrible season last year – but one of the main issues was their quarterback position, as they rotated four QBs during the season.
I think that's something that they are going to be aware of and are going to focus on consistency in that position. Buck Pierce has had injuries obviously – but when he showed up at training camp he was looking GOOD. He is something like 25 pounds lighter, and going to be adding rushing to his game.
Honestly, I think Buck could be one of the top players in the CFL this year. Winnipeg are ACHING to have a solid quarterback and they'll be doing everything they can to give Buck the support he needs.
I'm basing a lot of this on Pierce and the QB position, but I really like the Blue Bombers to take the win outright.
Montreal meanwhile as mentioned – new coach, who has never coached in the CFL Big change. Lot of pressure. Lot of changes. Arland Bruce III – really? I just can't see him being a big help for the Alouettes this year. His best is behind him, and that's why the BC Lions didn't put up a big fight over keeping him.
Then you have Anthony Calvillo. Can he still go? The man is 40 years old. He had a huge injury last season as well. Sure the Alouettes have the receivers – but that's nothing if their QB has lost a touch – and at 40 years old age is bound to catch up with him soon.
And of course – a huge defensive change. No more 3-4. Long-term? It'll be great. But in the short term it may work out not too well for them – take them a bit to adjust.
Week 1 is always ripe for upsets, and I'm picking a big upset with the Winnipeg Blue Bombers to win. You can play it safe with the spread, or go for the bigger win at 2.8 odds.
Bet that at Bovada.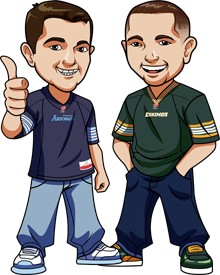 Quick note for people from United States: Be sure to subscribe to our weekly CFL tips, because not only will you get the tips e-mailed to you every week but we're working on some special mailing list exclusive bonuses and free bets only for people from United States.

Enter your email address to subscribe to weekly CFL Tips for free:

Follow @BetCFL