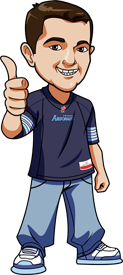 Written by Scott on Sunday, June 23rd, 2013
The 2013 CFL Season gets underway for both the Ticats and the Argos on Friday, June 28th when these 2 teams square off at the Rogers Center.
After finishing in last place in the East the season before, the Argos had a complete turn around season and managed to capture the historic 100th Grey Cup in a thrilling 35-22 win over Calgary at their own home stadium.
In a year where the Tiger-Cats lead the league in Points per game and points scored, they also had the most points scored against them by a wide margin and ended up finishing last in the East and last place overall in the CFL.
In the preseason the Argonauts beat the Blue Bombers and the Alouettes. The Tiger-Cats also beat the Blue Bombers and Alouettes, but they beat Winnipeg 52-0 so you gotta give them the edge for the preseason for that blowout alone.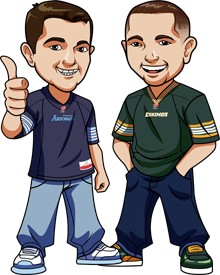 Quick note for people from United States: Be sure to subscribe to our weekly CFL tips, because not only will you get the tips e-mailed to you every week but we're working on some special mailing list exclusive bonuses and free bets only for people from United States.

Enter your email address to subscribe to weekly CFL Tips for free:

Tiger-Cats vs Argonauts Betting Odds:
Over / Under:54
Spread:Hamilton Tiger Cats +3.5, Toronto Argonauts -3.5
Lines Courtesy of Bovada for Americans and Sports Interaction for everyone else
Tiger-Cats vs Argonauts Betting Tips:
We did suggest in our Who will win the East article that the Argos were our pick to win the East and we believe that their winning ways will begin in the first game of the 2013 CFL Season. They had a strong 2-0 preseason and the momentum gained from winning the Grey Cup last year will carry over to this season.
And its for those reasons that I like the Toronto Argonauts to win by 6 or more points.
Recommended Bet: Bet the Toronto Argonauts to cover -3.5 for 1.91 betting odds at Bovada for Americans and Sports Interaction for everyone else
The Tiger-Cats can score and score often. Henry Burris is 38 but is still a fantastic QB. The Ticats are currently dealing with a holdout by star wide receiver Chris Williams and his production, 1300 receiving yards, 1373 return yards to go along with 17 scores, will surely be missed.
Even without Williams, Hamilton still boasts a very strong set of wide receivers and will need all of them to be playing fantastic this year should Williams sit out for the season before he moves on to the NFL.
The Tiger-Cats defense will look almost completely different this year. Which is a good thing for a team that allowed so many points to be scored on them. How the lack of familiarity will affect this club remains to be seen but it will take some time for them to really begin to click and flourish.
Ricky Ray is the captain of this ship. He is considered to be the best quarterback in the East Division and he may be the most consistent QB in the CFL. With the offense pretty much untouched from last years winning team the 33 year old QB should have yet another great season.
The reigning Most Outstanding Player Chad Owens is every bit as important to this teams success as Ray is. These two players are going to put up some outstanding numbers this year.
I just think that with coming off a huge Grey Cup victory at home and with Hamilton having some major roster turnover, Toronto will cruise to a victory in their first game of the season.
You can bet the Toronto Argonauts to cover the -3.5 spread for 1.91 Betting Odds at Bovada for Americans and Sports Interaction for everyone else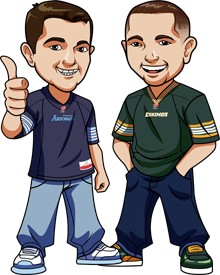 Quick note for people from United States: Be sure to subscribe to our weekly CFL tips, because not only will you get the tips e-mailed to you every week but we're working on some special mailing list exclusive bonuses and free bets only for people from United States.

Enter your email address to subscribe to weekly CFL Tips for free:

[social]