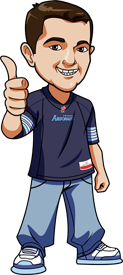 Written by Scott on Saturday, September 7th, 2013
Follow @BetCFL
Sunday September 8th at 1:00pm ET has the second half of the home and home series between the Toronto Argonauts and the Montreal Alouettes and this should be a good one. Last week the Alouettes were able to hang on and beat the Argos 20 – 9. With the win the Alouettes moved within one win and 2 points of the Argos for first place in the East Division
This game turned out to be a fantastic game that had both teams missing their starting QBs. Both Anthony Calvillo and Ricky Ray were injured and unable to play so Montreal Went with Tanner Marsh and Toronto with Zach Collaros. Both QBs had decent games in this one: Marsh went 18 -27 for 309 yards with 1 touchdown 1 interception while Collaros went 21 – 32 for 256 yards and he also had 1 touchdown and 1 interception.
So with Montreal now at home for this game how will it affect the outcome and who will win this time around? Well first let's take a look at the betting line for this game:
Argonauts vs Alouettes Betting Odds
Over / Under 50
Point SpreadToronto +2.5, Montreal -2.5
I am going to go with the Montreal Alouettes -2.5 in this one. As always it hurts me to bet against my team but there are a few reasons why I think this is the best bet to make for this game. Place your bet on this at Bovada. If you need some more convincing on this one then please read on:
Argonauts vs Alouettes Betting Tips
The main reason why I think the Alouettes will win this game is due to the health of the Argos. Not only are they without their starting QB Ricky Ray they will also be without their star wide receiver Chad Owens. Owens has missed the last 2 practices with what the team is calling "bruised ribs".
Montreal is now at home for this game. After winning in Toronto last week, the Alouettes now come home and will be riding on the momentum gained in last weeks win. And to allow only 9 points to be scored by the Argos is just incredible for the Alouettes defense.
The Alouettes D has been on fire lately and will only get better in this one. They have the ability to take away the opposing teams running game and force them to go to the air for success. Well without Ricky Ray, Zach Collaros will have a chance, and it doesn't look promising for him
With a win in this match up the Alouettes would be tied for first place in the East Division with the Argonauts so this game means so much more than just another victory.
Recommended Bet: Bet the Montreal Alouettes -2.5 at Bovada
for 1.91 betting odds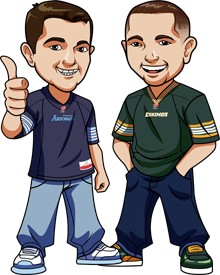 Quick note for people from United States: Be sure to subscribe to our weekly CFL tips, because not only will you get the tips e-mailed to you every week but we're working on some special mailing list exclusive bonuses and free bets only for people from United States.

Enter your email address to subscribe to weekly CFL Tips for free:

Follow @BetCFL