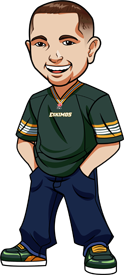 Written by Graeme on Friday, September 6th, 2013
Follow @BetCFL
In Week 11 of the CFL, the BC Lions take on the Hamilton Tiger-Cats, with the Tiger-Cats playing host for this one.
The BC Lions are struggling in the West. They're doing good – but the Roughriders and Stampeders are doing that little bit better. What's very notable going into this game is how poor the BC Lions are on the road. 5 out of 5 wins at home, but 3 losses out of 4 games on the road. That's not good – the BC Lions don't travel well.
As for the Tiger-Cats it's mixed fortunes. They're 2nd behind Toronto in the East, joint with the Montreal Alouettes. They've won 2 and lost 2 at home, while they've lost 3 and won 2 on the road. Of course they're not truly playing at home which is a bit of a factor.
These two teams faced off last week in British Columbia. in that one, the Lions squeezed out the 29-26 victory. It was a very tight and close game, with the performance of Travis Lulay being the talking point after the game.
With such a close game – let's see what the odds are this week:
Tiger-Cats vs Lions Betting Odds:
Point Spread: Lions +1.5 vs Tiger-Cats -1.5.
Over/Under: 54 points.
Tight line, with the Lions slight underdogs. Despite that, we're going to be tipping the Lions +1.5 which you can bet at Bovada.
For more reasons as to that being the best betting tip for the Lions vs Tiger-Cats game, keep reading…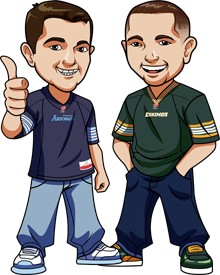 Quick note for people from United States: Be sure to subscribe to our weekly CFL tips, because not only will you get the tips e-mailed to you every week but we're working on some special mailing list exclusive bonuses and free bets only for people from United States.

Enter your email address to subscribe to weekly CFL Tips for free:

Tiger-Cats vs Lions Betting Tips:
BC have struggled on the road, but they managed to get a confidence boosting win at home last week against the Hamilton Tiger-Cats. They know that the one thing they need to eliminate is their poor away record, and there's no better place to do that than in Hamilton. Well – there is(Winnipeg or Edmonton), but Hamilton is still a good place.
This won't be an easy game, but the BC Lions know this is a crucial one for them if they want to keep pace on the Roughriders and Stampeders. Calgary have a tricky game in Edmonton, while Saskatchewan will most likely extend their lead on the road to Winnipeg. But this is the perfect opportunity for the Lions to sneak into joint second.
Lulay was on FIRE last week, and you can bet he is going to bring that momentum with him this week. Hamilton is a good match for BC and it will be close, but I can see the Lions just sneaking the win in this game, with Travis Lulay leading them to the well-deserved victory.
This is probably the weakest bet of the weekend because it IS a tight game and Hamilton, as we saw last week, match up extremely well with BC. But I just see the Lions coming out and making a statement – which isn't good news for Hamilton.
Bet the BC Lions +1.5 – best odds and $200 free at Bovada.
Follow @BetCFL