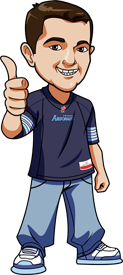 Written by Scott on Saturday, September 7th, 2013
Follow @BetCFL
This game takes place on Sunday, September 8th at 4:00 pm ET from Winnipeg. This is the second half of the home and home series for these two teams.
Last week the Roughriders handled the Blue Bombers with ease beating them 48 – 25. The Roughriders looked unstoppable at times in this one but Winnipeg showed signs of life in the first half also but were running high on emotion. The Bombers were able to settle down in the second half but it was to late by that point for Winnipeg to have any chance at coming back
Kory Sheets, Taj Smith and Geroy Simon all had a pair of touchdowns for the Riders while the Riders QB Darian Durant went 24 – 35 for 315 yards and 4 touchdowns. Blue Bombers QB Justin Goltz had a rough day going 18 – 29 for 182 yards no touchdowns and 2 interceptions.
Lets have a look at the betting lines for this game available at Bovada
Roughriders vs Blue Bombers Betting Odds
Over / Under 55
Point Spread Saskatchewan -8.5, Winnipeg +8.5
I think that the Roughriders will win this game but I think that the Winnipeg Blue Bombers will be able to keep it close and will lose by less than 8.5. So we are going to go with Winnipeg +8.5. Place this bet at Bovada
Roughriders vs Blue Bombers Betting Tips
If Winnipeg can find a way to contain some of the offensive fire power of the Riders than it shouldn't be a problem for them to keep this game close.
During last weeks game the Bombers looked like the better team at times so a week off to reevaluate their game plan and to go over some of the game footage will help them in keeping this one a lot more competitive. And when you consider that the Blue Bombers are playing in front of their home crowd I am expecting a much better performance from them in this game from start to finish
If the Blue Bombers are able to get a better more efficient performance from Justin Goltz it would go a long way towards helping them in keeping it close. Winnipeg has shown all year that they have the ability to keep up with the strong teams so lets hope that this game is no different. If Winnipeg is able to play some good solid football from the beginning to the end of the game they will have no problem in keeping it close and may also have a chance at a much needed win.
So we think that the Riders will come out on top in this game but we think that it will be much closer game than last weeks and that Winnipeg will lose by less than a touchdown. And for that reason that's why we are going to bet the Winnipeg Blue Bombers +8.5
Recommended Bet:Bet the Winnipeg Blue Bombers +8.5 for 1.91 betting odds at Bovada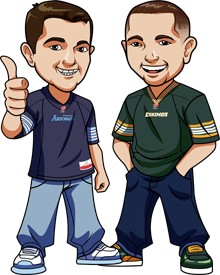 Quick note for people from United States: Be sure to subscribe to our weekly CFL tips, because not only will you get the tips e-mailed to you every week but we're working on some special mailing list exclusive bonuses and free bets only for people from United States.

Enter your email address to subscribe to weekly CFL Tips for free:

Follow @BetCFL