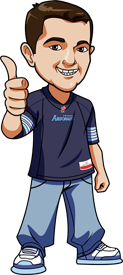 Written by Scott on Friday, September 20th, 2013
Follow @BetCFL
Saturday, September 21st at 4:00 pm ET has this week 13 contest between the Montreal Alouettes and the Hamilton Tiger-Cats. Last week both of these teams lost their games. For Montreal they had their asses handed to them by the B.C Lions losing 36 – 14. For Hamilton in was a much closer game where the lost 26 – 22 to the Calgary Stampeders.
Montreal had some decent individual performances in this game and also some no so strong. Montreal QB Josh Neiswander had a mediocre game at best, going 14 for 23 for 153 yards and 2 scores. Bu he also threw 2 interceptions. They will need a much better performance from him if the hope to have any chance at a victory this week.
For Hamilton they were beat in a dramatic end of the game possession by the Stamps. But during this game Henry Burris became just the fifth player in CFL history to have over 50,000 passing yards. And he did this in typical Henry Burris fashion. Burris went 26 for 39 with 408 passing yards and 2 touchdowns.
Let's go have a look at the betting lines for this game over at Bovada
 
Alouettes vs Tiger-Cats Betting Odds
Over / Under 52.5
Point Spread Montreal +7.5, Hamilton -7.5
There is so much riding on this game for both teams. We expect a high scoring game full of action and plenty of scoring. Our betting tip for this game is that the combined score will be over 52.5. Bet Over 52.5 at Bovada for 1.91 betting odds
Alouettes vs Tiger-Cats Betting Tips
This game is incredibly important for both the Alouettes and the Ticats. Hamilton is in second place in the East Division with 5 wins and 10 points. Montreal is in third place in the East with 4 wins for 8 points. If the Ticats can pull off a win in this one then they will open up a little breathing room between them and Montreal. If Montreal can come out on top in this one then they will be tied with Hamilton for second place in the East.
The 2013 CFL Season is moving along quickly and we are well past the half way point of the season. Both of these teams realize the importance of a victory this week and both will go all in on this one. This game has the potential to be the game of the week.
I like the Hamilton Tiger-Cats to come out on top in this game, but its too close to call. One thing is for sure in this one and that's that there will be plenty of points going up on the board for both teams.
Let's also hope for another big game from Henry Burris. He is coming to the end of his football career and let's watch him solidify his place in CFL history with yet another big game. Like him or not its always nice to watch a player have such success and we have been able to watch him every step of the way. Congrats Burris you deserve it
Recommended Bet: Bet that this game will go over 52.5 points for 1.91 betting odds at Bovada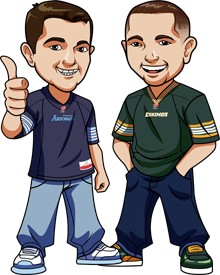 Quick note for people from United States: Be sure to subscribe to our weekly CFL tips, because not only will you get the tips e-mailed to you every week but we're working on some special mailing list exclusive bonuses and free bets only for people from United States.

Enter your email address to subscribe to weekly CFL Tips for free:

Follow @BetCFL