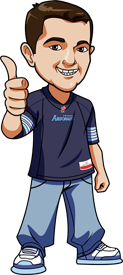 Written by Scott on Saturday, September 21st, 2013
Follow @BetCFL
We are 2-0 for the Bets so far this week so lets make it 3-0 !!!
Yet another important game is taking place during week 13 and that is when the B.C Lions take on the Saskatchewan Roughriders on Sunday, September 22nd at 4:00 pm ET
During week 12 the Lions were able to come out on top winning against the Montreal Alouettes 36 – 14. But the win came with a major loss and that came in the form of the Lions starting QB Travis Lulay who was forced to leave the game in the 4th quarter in whats being called a shoulder injury. With the win the B.C Lions are now in 3rd place in the West Division with a 7-4 record for 14 points.
The Roughriders lost a nail biter during their week 12 matchup to the Toronto Argonauts 31 – 29. This was a great game with some really intense back and fourth action from start to finish. And for the second week in a row Argos QB Zach Collaros was able to orchestrate a comeback. With the loss the Riders are in 2nd place in the West Division with a 8-3 record for 16 points and are 2 back of Calgary for top spot.
Lets check out the betting lines available for this game
 
Lions vs Roughriders Betting Odds
Over / Under 52.5
Point Spread B.C +5.5, Saskatchewan -5.5
I am going to go with the Over 52.5 in this game. Head to Bovada to place your bet. If you need more convincing then please read on.
Lions vs Roughriders Betting Tips
These teams are in in 2nd and 3rd place with only 2 points separating them. A win for either team is a HUGE victory. For the Lions they would be tied with the Riders for 2nd in the West. For the Riders it would open up some much needed breathing room between 2nd and 3rd place.
With so much riding on this game you just know that both teams will come out swinging for the fences. The B.C Lions are the only team that the Roughriders have yet to beat this year and that's because this is their first meeting
This is going to not only be a close game but also a high scoring one. This will be the kind of game that you just love to watch. It will be an even higher scoring game if Lulay is back but even without him 52.5 will be easily reached
If I had to pick a team that was going to come out on top in this game I would have to go with the Saskatchewan Roughriders. But I don't like the 5.5 spread as I know this game will be a close one. Don't be surprised to see both teams score 30 plus points each.
Recommended Bet: Bet Over 52.5 for 1.91 betting odds at
Bovada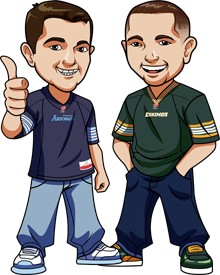 Quick note for people from United States: Be sure to subscribe to our weekly CFL tips, because not only will you get the tips e-mailed to you every week but we're working on some special mailing list exclusive bonuses and free bets only for people from United States.

Enter your email address to subscribe to weekly CFL Tips for free:

Follow @BetCFL