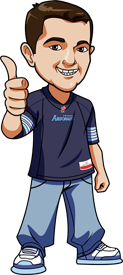 Written by Scott on Friday, September 27th, 2013
Follow @BetCFL
Saturday, September 28th at 9:00 pm EST has the Toronto Argonauts and The Edmonton Eskimos facing off for the first time since week 8 when the Argos came out on top.
Both teams are coming off of impressive wins in week 13: Toronto beat the first overall Calgary Stampeders 33 – 27 and Edmonton won a thriller against the last overall Winnipeg Blue Bombers. With the win the Argonauts are still in first place in the East Division with an 8 – 4 record and a 4 point cushion on the second place Hamilton Tiger-Cats. For Edmonton it was a battle of the 2 last place teams but this was a fantastic game. Edmonton is still in last place in the West Division with a 3 – 9 record and are 10 (not a typo) points behind 3rd place Saskatchewan.
This game looks to be a mismatch. The Argonauts are riding a 3 game wining streak but all three of their wins have been close games. They beat Montreal by 7 ,Saskatchewan by 2 and Calgary by 6. So nothing is set in stone and after last weeks incredible come back victory, the Eskimos are riding high on momentum. And with Mike Reilly, anything can happen.
Here are the Betting Lines for this game
 
Argonauts vs Eskimos Betting Odds
Over / Under 52.5
Point SpreadToronto , Edmonton
The Spread isn't currently available.
We are going to bet that the Toronto Argonauts will continue their winning ways and come out on top in this game. So lets take the Argonauts with the spread for 1.91 betting odds at Bovada as long as the spread is under 10 we are good
Argonauts vs Eskimos Betting Tips
Mike Reilly is the best football player the Edmonton Eskimos have had in a long time but he won't be able to win this game by himself. As usual he had a monster game last week going 31 for 46 for 418 yards and a touchdown.
The Argos can become the first team in CFL history to win 4 consecutive games on the road. I think that with history on the line the Argos will step up and play an outstanding game. They have shown no weaknesses as of late even after Ricky Ray went down to injury in week 9 they have gone 3 -1 with Zach Collaros under center.
Speaking of Collaros, much like Mike Reilly he also went off last week. Collaros went 25 – 36 for 330 yards for 4 touchdowns and no interceptions. Just Fantastic. What a luxury the Argos have knowing that even without their starting QB Ray they can still do damage with their backup.
This will be a battle of 2 of the best QBs in the CFL but no matter who has the better game this will come down to who is the better team and without question the Argos are far superior.
Recommended Bet: Bet the Argonauts to Win this game. Take the spread as the Argos are going to continue their winning streak and make history in the process
Place this bet a Bovada for 1.91 betting odds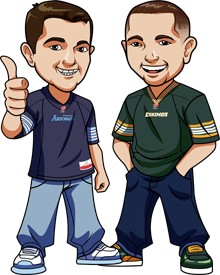 Quick note for people from United States: Be sure to subscribe to our weekly CFL tips, because not only will you get the tips e-mailed to you every week but we're working on some special mailing list exclusive bonuses and free bets only for people from United States.

Enter your email address to subscribe to weekly CFL Tips for free:

Follow @BetCFL