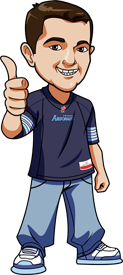 Written by Scott on Sunday, September 29th, 2013
Follow @BetCFL
Sunday September 29th at 1:00pm EST has this week 14 matchup between the Saskatchewan Rough Riders vs the Montreal Alouettes in a battle of 2 teams in the middle of some downhill slides.
Last week the Riders lost a close game to the B.C Lions 24 – 22. The Rough Riders now sit in 3rd place in the West Division but they are tied with the Lions for 2nd and are only 2 points back of division leading Calgary but are currently on a 3 game losing streak. Montreal continues to slide. They lost to the Hamilton Tiger-Cats 28 -26. They have also lost 3 in a row and now sit with a 4 – 8 record for 8 points and trail Hamilton by 4 points for second place in the East and are 8 points behind the Argos for 1st.
The Rough Riders won 25 – 13 the last time these two teams played each other but that was over a month ago. For the Riders this is a MUST win game. With the Edmonton Eskimos losing to the Argos yesterday, the Rough Riders can clinch a playoff berth with a win in this game.
 
Saskatchewan vs Montreal Betting Odds
Over / Under 53.5
Point Spread Saskatchewan -3.5, Montreal +3.5
As always these betting odds are available at Bovada. For this game we are going to go with Saskatchewan -3.5. If you need more convincing then please read on.
Saskatchewan vs Montreal Betting Tips
The Riders can and will win this game. And by doing so will guarantee themselves a spot in the playoffs. Although they are currently in the middle of a downward slide, this team is still a strong team who earlier in the year pulled off some impressive wins during their 5 game win streak to begin the 2013 CFL Season.
Montreal is still a decent team. And in the much weaker East Division can still make the playoffs. But they won't be clinching a spot anytime soon.
This game will turn out to be a good one. Montreal's D will make life tough for Darian Durant and the rest of the Riders but the Riders will come out on top due to the urgency of the situation. Again with a win they are in and the Riders would love to get that over with as soon as possible. It will be decided by less than a touchdown but I still like the -3.5 spread going the Rough Riders way.
Although they will be without the services of the best running back in the CFL in Kory Sheets they are still a strong team. Last week was also the first time that Geroy Simon faced his former team the B.C Lions and with the 5 catches he made he is now in a tie for first place on the CFL's All-Time Career Receptions list alongside Ben Cahoon with 1,017. So one catch in this weeks game and we witness history
Recommended Bet: Take the Saskatchewan Rough Riders – 3.5 for 1.91 betting odds at Bovada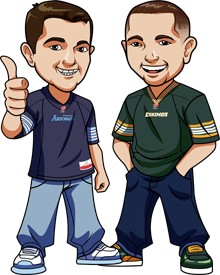 Quick note for people from United States: Be sure to subscribe to our weekly CFL tips, because not only will you get the tips e-mailed to you every week but we're working on some special mailing list exclusive bonuses and free bets only for people from United States.

Enter your email address to subscribe to weekly CFL Tips for free:

Follow @BetCFL