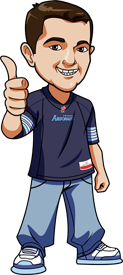 Written by Scott on Wednesday, July 3rd, 2013
Follow @BetCFL
Week 2 gets underway for the Toronto Argonauts and the B.C Lions when these teams square off at BC Place on Thursday, July 4th at 10:00pm.
Week one for the Argonauts went extremely well. They had no turnovers, allowed no sacks and scored 39 points on their way to a 39-35 victory over the Hamilton Tiger-Cats. Big game performances by Ricky Ray, 368 yards and 4 touchdowns, and reigning MOP Chad Owens, 9 catches for 95 yards, helped the Argos come out on top in this fantastic game.
The B.C Lions fell behind early, 16-0 after the first quarter, to the Calgary Stampeders and could never get themselves back into this game and lost 44-32. B.C did have some things to be happy about and should help them in moving forward into this week mainly their second half performance: They played much better in the second half outscoring the Stamps 26-13.
Argonauts vs Lions Betting Odds
Over / Under 53.5
Point SpreadToronto +5, Lions -5
Our tip for this game is that the combined score will be over 53.5. Place this bet at Bovada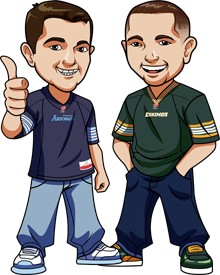 Quick note for people from United States: Be sure to subscribe to our weekly CFL tips, because not only will you get the tips e-mailed to you every week but we're working on some special mailing list exclusive bonuses and free bets only for people from United States.

Enter your email address to subscribe to weekly CFL Tips for free:

Argonauts vs Lions Betting Tips
This game has the potential to be the game of the week.
With both teams ending up on opposite sides of the win column. Look for Toronto to come out swinging and continue their 2013 season success with a big game. No that they are at home the B.C Lions ill be looking to get back to their winning ways with a huge home field win.
Both of these teams had huge scoring games in week 1. The Argos won and their game had a combined score of 74 while the Lions lost but still put up lots of points with their game equaling 76 total points.
I expect this trend to continue tonight. I like the Argos but I LOVE making money so instead of picking them to win in what promises to be a good close game I am taking the safe road and going with the combined score and will love it when they keep racking up points.
The Argonauts showed in week 1 that they are the team to beat in the East Division and that's why we picked them to win last week and I hope you followed us and cashed in on that betting tip.
The B.C Lions are still predicted to win the West Division and are going to show people why that is when they put up a lot of points in this game which is also their 2013 season home opener.
This is going to be a great and close game and one that should easily win us some money by going well over 54 points. If I had to predict who was going to in this game I would have to go with the B.C Lions but it will be close and could go either way
So lets go with the safe bet for this game.
Recommend Tip: Bet that this game will go over 53.5 points for 1.91 Betting Odds at Bovada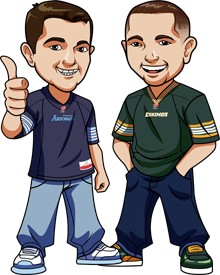 Quick note for people from United States: Be sure to subscribe to our weekly CFL tips, because not only will you get the tips e-mailed to you every week but we're working on some special mailing list exclusive bonuses and free bets only for people from United States.

Enter your email address to subscribe to weekly CFL Tips for free:

Follow @BetCFL