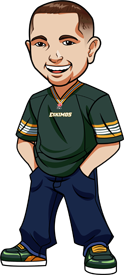 Written by Graeme on Wednesday, July 3rd, 2013
Follow @BetCFL
Week 2 in the CFL kicks off with the Winnipeg Blue Bombers vs the Montreal Alouettes. This game takes place on Thursday, July 4th kicking off at 7pm EST in Montreal.
These two teams faced off last week in Winnipeg. The Alouettes picked up the 38-33 win there. It was a close one with a big 4th quarter from the Alouettes who stole the win. A disappointing loss for the Blue Bombers, considering the awesome noise that the Winnipeg support were offering.
The big story was Buck Pierce – who looked pretty rusty in the first half. However he showed what he could do in the second half. The opposing QB Anthony Calvillo had a relatively quiet game for the CFL, with just 20 passes completed and one TD pass.
Let's see what the betting odds are for this one:
Alouettes vs Blue Bombers Betting Odds:
Point Spread: Blue Bombers +7.5, Alouettes -7.5.
Over/Under: 54.5.
We're going to recommend betting the OVER on this one. Over 54.5 points available now at Bovada.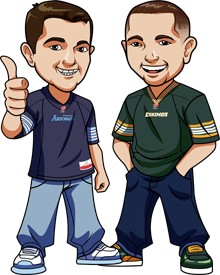 Quick note for people from United States: Be sure to subscribe to our weekly CFL tips, because not only will you get the tips e-mailed to you every week but we're working on some special mailing list exclusive bonuses and free bets only for people from United States.

Enter your email address to subscribe to weekly CFL Tips for free:

Alouettes vs Blue Bombers Betting Tips:
Last week was a big week in the CFL with all the lines going over – the sportsbooks have obviously adjusted things this week, but I still think this game is going to be over.
Last week Winnipeg and Montreal managed to put up 71 points in total as Montreal beat them 38-33. And that was WITHOUT huge performances from the quarterbacks.
Pierce in particular took awhile to settle, but he'll be more solid this week and I expect him to throw quite a few TD passes. As for the Alouettes they showed that they don't need a strong performance from the QB position to rack up the points. But at home I think we'll see a lot more productivity from Calvillo this week.
Winnipeg matches up well with Montreal. Honestly they were quite unlucky to lose last week and they'll be out for vengeance this week. Both teams will be playing a very offensive game and I like the points being racked up.
Plus after last week – you know Buck Pierce will be wanting to forget it, and come out swinging.
If anything – last weeks score could have been even higher. There was a lot of 3-point conversions as the quarterbacks were failing to get things going at the end of the drive. You usually see that week 1 – it's those critical points where they need a little while to get in the comfort zone.
As for the point spread? I'd lean on Winnipeg. I'm going with the over as our official betting tip but the Blue Bombers matched up well last week. Where I am hesitant to make it a tip is they are on the road. They had an incredible crowd last week – which makes that 4th quarter collapse all the more amazing.
It could be that they felt under pressure and they will play better on the road – but that's a call you don't want to make this early in the season, and you definitely don't want to be betting money on it.
Stick with the safe bet – that's Blue Bombers vs Alouettes Over 54.5 at Bovada.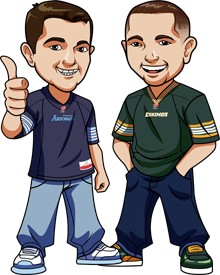 Quick note for people from United States: Be sure to subscribe to our weekly CFL tips, because not only will you get the tips e-mailed to you every week but we're working on some special mailing list exclusive bonuses and free bets only for people from United States.

Enter your email address to subscribe to weekly CFL Tips for free:

Follow @BetCFL