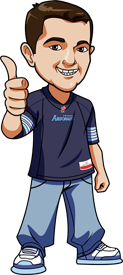 Written by Scott on Wednesday, July 3rd, 2013
Follow @BetCFL
Sunday, July 7th at 5:00pm is when Week number 2 of the 2013 CFL Season begins for the Edmonton Eskimos and The Hamilton Tiger-Cats at the Guelph Alumni Stadium.
The Tiger-Cats lost 39-35 against the Toronto Argonauts but got just an amazing performance from Henry Burris. Burris threw for 361 yards, connected on 24 of his 36 passes and he also added a team-high 36 rushing yards. Age is nothing but a number for this guy as he remains one of the elite QBs in the CFL. His main targets were Andy Fantuz, who had 10 catches for 155 yards and one score, and Greg Ellingson, who had six receptions for 120 yards.
The Eskimos looked brutal in the week 1 pounding at the hands of the Saskatchewan Roughriders losing 39-18. This was the biggest loss for an Edmonton Eskimos team to open a season since 2000 when they lost their home opener to the Calgary Stampeders 44-22 Mike Rielly looked bad, really bad. He was picked off 3 times and only completed 17 of 39 passes.
Eskimos vs Tiger-Cats Betting Odds
Over / Under 55.5
Point Spread Eskimos +7.5, Tiger-Cats -7.5
Our prediction for this game is that the Hamilton Tiger-Cats will win by a double digit margin so we are betting the Ticats -7.5. Place this bet at Bovada for 1.91 betting odds.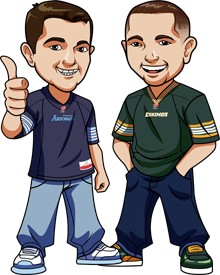 Quick note for people from United States: Be sure to subscribe to our weekly CFL tips, because not only will you get the tips e-mailed to you every week but we're working on some special mailing list exclusive bonuses and free bets only for people from United States.

Enter your email address to subscribe to weekly CFL Tips for free:

Eskimos vs Tiger-Cats Betting Tips
This game may get ugly for the Eskimos. Although they are a much better team then their week 1 performance the Eskimos will come out on the losing side in this battle. It must have been so disappointing for the home crowd when in the season opener your team gets destroyed.
They have so many questions surrounding not only their starting quarterback but also their whole offensive line. I think until they can answer and address these questions the season will not get any easier for Edmonton. They will need to fix these problems now have any success this season.
Plus when they look across the field the Eskimos can't be excited to be facing Henry Burris and the high flying Tiger-Cats who are now playing in front of their home crowd for the first time this season.
With Hamilton at home they are looking to get into the win column in front of their home crowd. Also Hamilton want's to win to get coach Kent Austin his first win as head coach of the Tiger-Cats .And if Burris can play any where close to how well he did in week one then this will be a no contest game for the Ticats.
Although they lost, Hamilton knows how to win and if they hadn't been playing the powerhouse Toronto Argonauts they surely would have been the victor in week 1 against virtually all other teams. And at the end of the game Burris was confused as to what happened: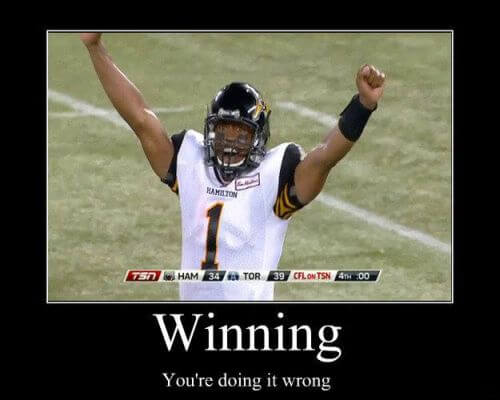 Recommended Betting Tips: The Hamilton Tiger-Cats will cover the spread and win by 8 or more points for 1.91 Betting Odds at Bovada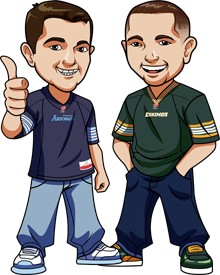 Quick note for people from United States: Be sure to subscribe to our weekly CFL tips, because not only will you get the tips e-mailed to you every week but we're working on some special mailing list exclusive bonuses and free bets only for people from United States.

Enter your email address to subscribe to weekly CFL Tips for free:

Follow @BetCFL