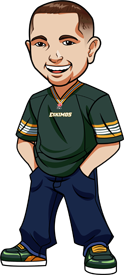 Written by Graeme on Wednesday, July 3rd, 2013
Follow @BetCFL
At 10pm est on July 4th, 2013 the Calgary Stampeders will take to the field in Saskatchewan, as they take on the Roughriders in what is a very interesting game.
As we tipped last week – Calgary had a very dominant game, beating the current 2013 Grey Cup favourites in the BC Lions, 44-32. Now they're coming to Saskatchewan to take on the 2013 Grey Cup hosts.
The Roughriders also had a nice week last week, visiting Edmonton where they crushed the Eskimos 39-18. This was of course without Geroy Simon. However they managed to come up with a good performance, and were obviously happy that Mike Reilly had a dismal performance leading to the easy win.
But this week will be a lot more tough for them. They'll be riding high after last week and hoping to fuel the home crowd energy. But will that be enough to defeat the Calgary Stampeders?
Saskatchewan Roughriders vs Calgary Stampeders Betting Odds:
Point Spread: Stampeders +1, Roughriders -1.
Over/Under: 55 points.
We think this one is a steal – go with the Calgary Stampeders to cover the point spread – best odds and free cash at Bovada.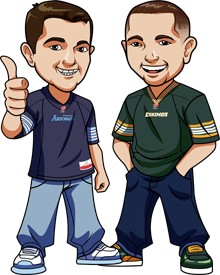 Quick note for people from United States: Be sure to subscribe to our weekly CFL tips, because not only will you get the tips e-mailed to you every week but we're working on some special mailing list exclusive bonuses and free bets only for people from United States.

Enter your email address to subscribe to weekly CFL Tips for free:

.
Saskatchewan Roughriders vs Calgary Stampeders Betting Tips:
If you've read any other articles on this site then you know one thing – we LOVE the Calgary Stampeders. The sportsbooks are not giving them the respect they deserve this season – but that's a good thing for us!
Last week they went into the BC Lions game as just 3 point favourites – a line which we thought was mind blowing and easily capitalized on. Now we're going to do it again as the Stampeders head into this one as the UNDERDOGS.
A lot of this is probably due to the action – we talked to our CFL linesmaker who said Saskatchewan are seeing most of the betting action this week. The reason for that is because they are Grey Cup hosts plus their big win in Week 1. And you know I COULD see betting the Rough Riders if they were +7.5. But -1 favourites? No, No, No.
Yeah there was some good things last week – Durant was able to throw to 7 different recievers. Great to have those options. But man – the Eskimos were FLAT. They were acting like it was still an exhibition game.
As for the Stampeders – wow, just wow. That's how I thought last week, and am glad I have them to win the Grey Cup based on that performance. Cornish was absolutely incredible, and Tate looked excellent as well.
What I loved most – is Cornish was playing with pressure. He said he would donate $10 to the Calgary flood victims – that's $10 per yard gained! That's total "hit a home run for this dying kid" pressure! Yet he went out there and dominated, with 172 yards, 2 touchdowns and $1720 heading to the flood victims.
The Roughriders might have been able to handle the flat Eskimos offense – that's not going to happen here. The Stampeders are going to take this one all day.
Bet the Stampeders to cover at +1 – or hell go for the easy moneline odds for better value at Bovada.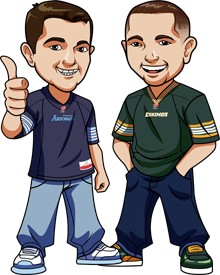 Quick note for people from United States: Be sure to subscribe to our weekly CFL tips, because not only will you get the tips e-mailed to you every week but we're working on some special mailing list exclusive bonuses and free bets only for people from United States.

Enter your email address to subscribe to weekly CFL Tips for free:

Follow @BetCFL