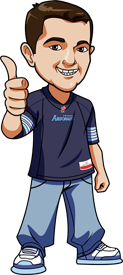 Written by Scott on Wednesday, July 10th, 2013
Follow @BetCFL
Hard to believe that its already week 3 of the 2013 CFL Season but that's where we are. And for the Montreal Alouettes and the Calgary Stampeders Friday, July 12th at 7:30 is their 3 game of the season with both teams looking to bounce back after their week 2 losses.
Last week saw the Calgary Stampeders lose to the Saskatchewan Roughriders 36-21. The Stamps were up 21-14 at the half when the wheels fell off for them. The Riders scored 6 points in the 3rd and 16 in the 4th while the Stamps didn't score at all for the rest of the game. John Cornish had a bad game only rushing for 41 yards after going off in week 1. QB Drew Tate had 231 passing yards and 2 touchdowns in the loss.
For the Alouettes they also lost their week 2 game to the Winnipeg Blue Bombers 19 -11 in the second half of their home and home series against the Bombers where they won the first game. It's bad enough when you take the loss but Montreal's offensive line allowed their QB, Anthony Calvillo, to be sacked 7 times. But the Blue Bombers defense was just outstanding all around as they limited Calvillo to only 121 passing yards.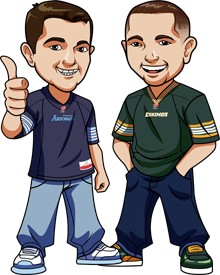 Quick note for people from United States: Be sure to subscribe to our weekly CFL tips, because not only will you get the tips e-mailed to you every week but we're working on some special mailing list exclusive bonuses and free bets only for people from United States.

Enter your email address to subscribe to weekly CFL Tips for free:

Alouettes vs Stampeders Betting Odds
Over / Under 54
Point Spread Calgary +3.5 , Montreal -3.5
Bet The Montreal Alouettes -3.5 at Bovada for 1.95 betting odds.
Argonauts vs Lions Betting Tips
This game could go either way but when it comes to Anthony Calvillo he won't allow his team to have a second game in a row of failing to get the job done. He is just to proud to let that happen.
And when you know that the team you are facing loves to have their star running back take over games, the Alouettes will be better prepared for what the Stampeders will be throwing at them.
Montreal lost to the Blue Bombers but the Blue Bombers managed to play some incredible football and especially defense. They forced the Alouettes to two and out on 15 of their 20 possessions which is just truly amazing.
But this game will come down to the heart of Anthony Calvillo and I really like his teams chances this week. And with them being at home this is a good safe bet. Calgary is a good and strong team but I just like the chances when Anthony Calvillo has something to prove. And with John Cornish showing that he too can have off games this has to be a huge moral boast for Montreal.
Bet that the Montreal Alouettes will cover the -3.5 point spread at Bovada for 1.95 betting odds. These are great odds so jump all over them before they change to around 1.85 where they should be and will end up being before kickoff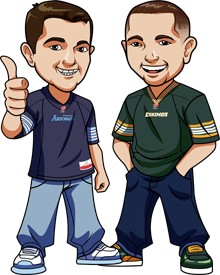 Quick note for people from United States: Be sure to subscribe to our weekly CFL tips, because not only will you get the tips e-mailed to you every week but we're working on some special mailing list exclusive bonuses and free bets only for people from United States.

Enter your email address to subscribe to weekly CFL Tips for free:

Follow @BetCFL