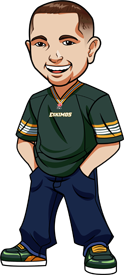 Written by Graeme on Wednesday, July 17th, 2013
Follow @BetCFL
Are we really at Week 4 of the CFL already? Whew – time just flies. It seems like just yesterday myself and Scott were sitting in a bar, going over our predictions of the season while dining on wings.
So – week 4. The Montreal Alouettes visit Alberta, to take on the Calgary Stampeders. This is coming one week after the Stampeders dominated the Alouettes 22-14 in Montreal. Montreal 1 their only other road game in Winnipeg, beating them 38-33 in Week 1. The Alouettes even in both of their losses, have always made for a competitive game.
The Stampeders were our pick to win the west. They're currently 2 points behind the Roughriders, who have been on fantastic form this season so far. Saskatchewan destroyed Calgary in Week 2 with a 36-21 victory.
Let's check out the odds for this matchup:
Alouettes vs Stampeders Betting Odds:
Point Spread: Alouettes +7, Stampeders -7.
Over/Under: 50 points.
Lines courtesy of Bovada. We're going to tip Over 50 points in this game, and you can bet that at Bovada.
Alouettes vs Stampeders Betting Tips:
So, now for a bit more detail on our Over 50 points prediction….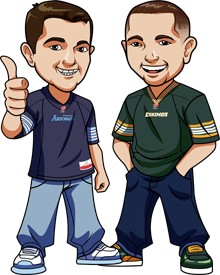 Quick note for people from United States: Be sure to subscribe to our weekly CFL tips, because not only will you get the tips e-mailed to you every week but we're working on some special mailing list exclusive bonuses and free bets only for people from United States.

Enter your email address to subscribe to weekly CFL Tips for free:

We saw 36 points in the game last week, and it could've been more. Calgary were held to 5 field goals during the game – something of a surprise. The Stampeders were also without Drew Tate, who can add a lot to the offense in situations like that.
Drew Tate is still doubtful for this week – but I have no doubt that Kevin Glenn will perform better than last week. He threw in a solid game but I think there's a lot more to come from him – he was probably a bit rusty, and despite being a veteran was nervous. He played a much more conservative game.
This week, with one game under his belt – he knows there's a slim chance he can maybe steal the starting QB spot. Also at home, he is going to be a lot more aggressive and confident. I can see quite a few of the field goals last week being turned into touchdowns this week.
Then there's Montreal. Even in losing, they're competitive. And really – they were okay last week. Better than the game against the Blue Bombers.
Montreals only real problem was moving the ball. They'd get it going on the opening drive and then struggled strongly. That's something where they've recognized that issue – and you know that's all they have worked on in training.
Their special teams has also been a highlight of the season – which can bring the points.
I like Calgary to win this game – and honestly I might bet on the handicap as well. Stampeders -7 is pretty tasty. But there's always the issue that Glenn could lose his head. If he does – and the pressure gets to him – then that could affect the handicap. But it shouldn't affect the scoreline in any way.
I like over 50 points in this one. Bet that over at Bovada who have $125 in free CFL Bets.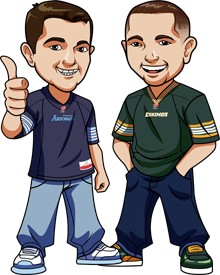 Quick note for people from United States: Be sure to subscribe to our weekly CFL tips, because not only will you get the tips e-mailed to you every week but we're working on some special mailing list exclusive bonuses and free bets only for people from United States.

Enter your email address to subscribe to weekly CFL Tips for free:

Follow @BetCFL