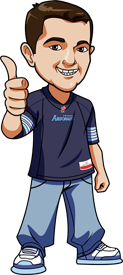 Written by Scott on Thursday, July 18th, 2013
Follow @BetCFL
Week and Game number 4 takes place on Friday, July 19th at 8:00pm ET for the Argos and the Bombers from Investors Group Field in Winnipeg, Manitoba.
Last week the Roughriders, led by running back Kory Sheets and his third game with at least 100 yards on the ground in a row, handed the Argos their second loss of the season with their 39-28 victory over Toronto and for the Riders they remain undefeated on the season. With the loss the Argos are still tied for first in the East Division with a record of 1-2 but all teams in the East have the same record so they are also tied for last in the East as well.
Winnipeg lost their week 3 game to the Hamilton Tiger-Cats 25-20 last Sunday night. The Blue Bombers looked great for the most part during this game but were up against a strong and determined Henry Burris. Despite an outstanding performance from Winnipeg running back Chad Simpson and his 116 rushing yards, including a 75 yard touchdown run, and 2 touchdowns total the Ticats still came out on top in this one. With the loss the Blue Bombers moved to a four way tie in the East with a 1-2 record.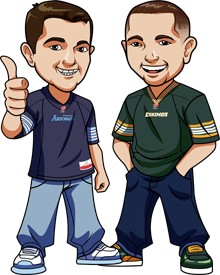 Quick note for people from United States: Be sure to subscribe to our weekly CFL tips, because not only will you get the tips e-mailed to you every week but we're working on some special mailing list exclusive bonuses and free bets only for people from United States.

Enter your email address to subscribe to weekly CFL Tips for free:

Argonauts vs Blue Bombers Betting Odds
Over / Under: 52
Point Spread Argonauts -3.5, Blue Bombers +3.5
Lines Courtesy of Bovada
Our pick for this game is that the Blue Bombers will win so our pick is the Blue Bombers Money Line Bet
This pains me to do being as I'm a Argos fan but there is some reasons for me picking the Blue Bombers to win this one and here they are;
Argonauts vs Blue Bombers Betting Tips
Both of these teams faced some huge roster turnover this year and are still learning about how to best use their new players on the fly. On top of being unfamiliar with each roster these teams are going out there trying to win. It seems like a lot for the coaches to be dealing with but they had better figure it out soon.
I think a huge advantage in this game is going to be home field. This is only the second CFL Regular Season game to take place at Winnipeg's new stadium; Investors Group Field, so you know that the Bombers are going to try even harder to pick up their first win at there new stadium.
By betting the Winnipeg Blue Bombers Money Line bet you greatly improve your betting odds. If you were to bet the Blue Bombers with the +3.5 spread the betting odds are 1.91. But by betting that the Blue Bombers will just win, be it by 1 point or 15, your odds jump from 1.91 to 2.40 which equals a lot more money for us to win.
Lets hope that the Bombers defense continues to be force and the Bombers end up victorious in this one.
Recommended Bet: Bet the Winnipeg Blue Bombers Money Line Bet for 2.40 betting odds at Bovada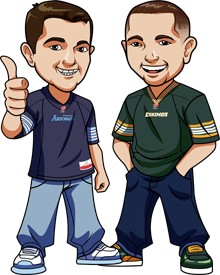 Quick note for people from United States: Be sure to subscribe to our weekly CFL tips, because not only will you get the tips e-mailed to you every week but we're working on some special mailing list exclusive bonuses and free bets only for people from United States.

Enter your email address to subscribe to weekly CFL Tips for free:

Follow @BetCFL