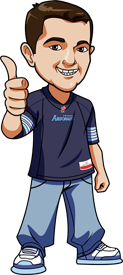 Written by Scott on Thursday, July 18th, 2013
Follow @BetCFL
Week number 4 gets under way on Sunday, July 21st at 7:00pm ET For the Ticats and the Riders from Mosaic Stadium at Taylor Field in Regina, Saskatchewan.
For the Hamilton Tiger-Cats they came out swinging and were able to score some points on the Blue Bombers strong defense winning their week 3 game 25 – 20. Henry Burris had something to prove after he vowed to have a better performance in this game then he had the previous week and he for sure didn't disappoint. Burris went 26 for 32 for 362 passing yards and 2 touchdowns. He also rushed the ball for 47 yards so he defiantly held up his end of his bargain. He accomplished these amazing passing numbers without star wide out Andy Fantuz and Onrea Jones. Burris, with this big game, moved into a tie with Matt Dunigan for 4th place on the all-time Touchdown Passing list with 306.
For the Saskatchewan Roughriders they also won their week 3 game 39 – 28 over the usually strong Toronto Argonauts. If the 2013 CFL Season has shown us anything so far it's that it has been anything but predictable. I mean did any one except for some die hard Rider fans expect them to be at 3-0 on the season? Although Riders QB Darian Durant left the game in the 4th quarter with an apparent lower body injury, he still managed to put up some outstanding numbers. He connected on 14 of 19 pass attempts and collected 245 yards and 3 touchdowns in the air. He also rushed for 24 yards on 2 attempts on the ground. Other big game performances came from wideout Taj Smith; 3 catches for 141 yards and 2 scores, and running back Kory Sheets; 26 carries for 178 rushing yards and 2 scores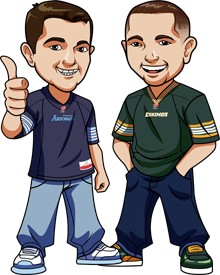 Quick note for people from United States: Be sure to subscribe to our weekly CFL tips, because not only will you get the tips e-mailed to you every week but we're working on some special mailing list exclusive bonuses and free bets only for people from United States.

Enter your email address to subscribe to weekly CFL Tips for free:

Tiger-Cats vs Roughriders Betting Odds
Over / Under: 57.5
Point Spread: Tigers-Cats +6.5, Roughriders -6.5
Lines Courtesy of and Available at Bovada
Our Recommended Bet is that this game will go over 57.5 points. Place this bet for 1.91 betting odds at Bovada
57.5 seems like a high number but we feel confident that this will be easily reached. If you need to be convinced please read on.
Tiger-Cats vs Roughriders Betting Tips
One thing the Roughriders have shown during this 3 game winning streak is that they can put up plenty of points. In the first 3 games they have put up 39, 36 and 39 points and are easily leading the CFL in points for so far this season.
But the Ticats are no slouches when it comes to scoring points either. In their first 3 games they have put up; 34, 20 and 25 points.
One thing seems certain for this game and that's that there will be plenty of touchdowns coming from both sides.
We have come up on the losing side for betting when we bet on the Roughriders this season so we won't get fooled again.
Look for the Roughriders to win this game in a high scoring affair but our bet is;
Recommended Bet: The Tiger-Cats vs Roughriders game will go over 57.5 . Bet this for 1.91 betting odds at Bovada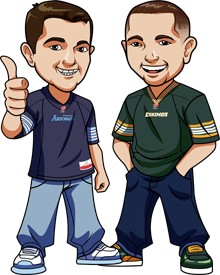 Quick note for people from United States: Be sure to subscribe to our weekly CFL tips, because not only will you get the tips e-mailed to you every week but we're working on some special mailing list exclusive bonuses and free bets only for people from United States.

Enter your email address to subscribe to weekly CFL Tips for free:

Follow @BetCFL