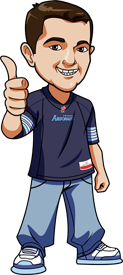 Written by Scott on Monday, July 29th, 2013
Follow @BetCFL
Week 5 doesn't end until Tuesday, July 30th at 7:30pm ET for the B.C Lions (3-1) and The Toronto Argonauts (2-2). With both teams coming off of wins in week 4 this game has the potential to be a good one.
The B.C Lions came out victorious in their week 4 matchup beating the Edmonton Eskimos 31-21 to complete the Sweep of Edmonton in the second half the home and home matchup between these teams.
B.C got some BIG performances from their key players. QB Travis Lulay went 18-24 for 284 yards and a score. But the best player for the Lions, or for both teams for that matter, came from Lions Running Back Andrew Harris who carried the ball 17 times for 103 yards and 3 touchdowns. Huge!.
For the Argonauts they played a great game and came out on top of the Blue Bombers and their strong defense 35 – 19. Ricky Ray had yet another fantastic game going 19-20 for 286 yards and 2 touchdowns no interceptions and was sacked only once. He added another touchdown on the ground. The Argos got big games from their Wide Receivers Andre Durie (6 Catches for 108 yards) and Chad Owens (7 Catches for 89 yards and 1 touchdown).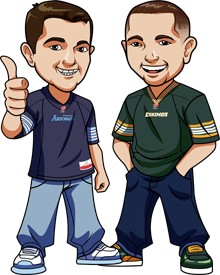 Quick note for people from United States: Be sure to subscribe to our weekly CFL tips, because not only will you get the tips e-mailed to you every week but we're working on some special mailing list exclusive bonuses and free bets only for people from United States.

Enter your email address to subscribe to weekly CFL Tips for free:

Lions vs Argonauts Betting Odds
Over / Under: 50.5 Points.
Point Spread: Lions -4 vs Argonauts +4.
(Note: The line has jumped from -4 to -5.5 since posting this. -5.5 is still playable).
We are going to bet that the B.C Lions will win this game and we are getting good odds on this at Bovada
Why do I keep betting against my team? Well as I have said before and I'll say it again. I like the Argos but I LOVE making money. The Lions are flying right now and I like their odds of coming out on top in this game and heres why:
Lions vs Argonauts Betting Tips
Depending on the health of both starting QB Ricky Ray and RB Chad Kackert this game could go either way. But after Ricky Ray took a hit and injured his left knee the team has listed him as day to day. Good news for Argo fans is that he left the field on his own but for a QB a knee injury can be a scary thing. But the Argos starting RB Chad Kackert didn't fare so well. Kackert took a hit from Winnipeg defensive back Alex Suber in the fourth quarter of Friday's game and the team is expecting him to miss 4-6 weeks of action. This is a huge blow to the Argos and maybe their season.
The Lions just seem to be getting better and better with each passing week. And after last weeks masterpiece of a game by the Lions and mainly RB Andrew Harris they have to be flying high.
Again the Argos are using a banged up Ricky Ray and are missing their starting RB. This game will be even more of a challenge for the Argos if Ray shows any lingering effects in his left knee.
The West Division just seems to be playing much better football thus far and I see this trend continuing into week 6.
Recommended Bet: Bet The B.C Lions to win at -4
Bovada for Betting Odds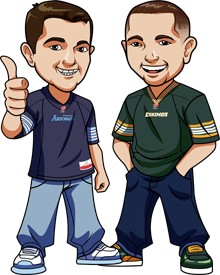 Quick note for people from United States: Be sure to subscribe to our weekly CFL tips, because not only will you get the tips e-mailed to you every week but we're working on some special mailing list exclusive bonuses and free bets only for people from United States.

Enter your email address to subscribe to weekly CFL Tips for free:

Follow @BetCFL