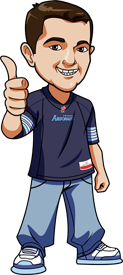 Written by Scott on Thursday, July 25th, 2013
Follow @BetCFL
Saturday, July 27th at 7:30pm ET is when Week 5 starts for these 2 teams. This is the second game in a row between the Riders and Ticats with Hamilton looking to get their revenge after last weeks 37-0 beat down versus Saskatchewan. This game will take place at Alumni Stadium in Guelph.
This Riders team is unbelievable. They not only beat Hamilton in week 4 but they did it in convincing fashion winning 37-0. This game looked like it would be a showdown of 2 of the higher powered offenses in the CFL but only 1 team showed up ready to play. It was a fantastic performance by Saskatchewan on both sides of the field. Although coming into this game the Roughriders had led the league in passing yards allowed with over 1,042 they are able to counter it by leading the league in interceptions
The Hamilton Tiger-Cats just can't seem to get things going. With this loss the move to 1-3 on the 2013 CFL Season. The have all the pieces to be a great team they just can't seem to figure out their identity. They will need to figure things out and quickly as we are already into week 5 and they have only 1 win.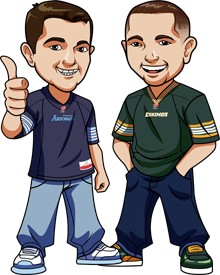 Quick note for people from United States: Be sure to subscribe to our weekly CFL tips, because not only will you get the tips e-mailed to you every week but we're working on some special mailing list exclusive bonuses and free bets only for people from United States.

Enter your email address to subscribe to weekly CFL Tips for free:

Roughriders vs Tiger-Cats Betting Odds
Over / Under 56.5
Point Spread Saskatchewan -4, Hamilton +4
I think the Roughriders will move to 5-0 on the season with a win over the Tiger-Cats this week. Bet the Roughriders -4 at Bovada for 1.91 betting odds
I expect the Roughriders to win again but this time the Tiger-Cats will at least make it more of a game. Heres why I think that the Roughriders will win this game and continue their incredible start to the 2013 CFL Season.
Roughriders vs Tiger-Cats Betting Tips
The Riders have a chance to go into their bye week in week 6 undefeated which would only help this already strong team gain momentum moving forward this season.
Darian Durant put up some video game like numbers is week 4. His stat line read as follows: 20 of 34 for 347 yards and 4 touchdowns. He also rushed for 18 yards Just incredible and he has to be considered the early favourite to win the Most Outstanding Player award.
The Riders also got big games from other players not named Durant. Running back Kory Sheets rushed for 130 yards while Wide Receiver Rob Bagg was the favourite target for Durant, hauling in 5 catches for 125 yards and 2 touchdowns.
On the other side of the field Hamilton just couldn't get anything going for them. Ticats QB Henry Burris was sacked 5 times and picked off once and put up some pretty terrible numbers for a legend like himself, 16 for 27 and 158 yards.
I expect Burris to come out swinging in this one and at least make this game more competitive than the last one was.
But the Rider will win this game and remain undefeated going into there bye week. They have to much momentum and are just on fire right now and I don't think the Ticats, as a team, are ready to compete with them.
Recommended Bet: Bet the Roughriders -4 for 1.91 betting odds at
Bovada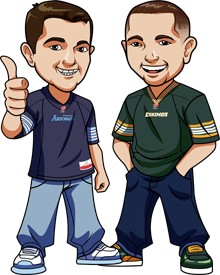 Quick note for people from United States: Be sure to subscribe to our weekly CFL tips, because not only will you get the tips e-mailed to you every week but we're working on some special mailing list exclusive bonuses and free bets only for people from United States.

Enter your email address to subscribe to weekly CFL Tips for free:

Follow @BetCFL