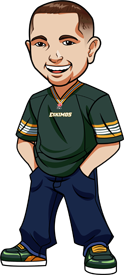 Written by Graeme on Thursday, July 25th, 2013
Follow @BetCFL
Week 5 of the CFL sees a very interesting matchup, with the Calgary Stampeders visiting Winnipeg to take on the Blue Bombers. This game takes place on Friday, July 26th at 8pm EST.
The Stampeders are currently 2nd in the West, behind the over-performing Rough Riders who are on 8 points. Calgary are 1-1 on the road, and are visiting Winnipeg who are currently on 2 points along with Hamilton and Montreal in the East. The Blue Bombers have played 2 at home and lost 2.
Calgary are the favourites going into this one – and from what our CFL Linesmaker says, this is where almost ALL the money is going. Let's check out those betting odds:
Calgary Stampeders vs Winnipeg Blue Bombers Betting Odds:
From Bovada:
Point Spread: Stampeders -6 vs Blue Bombers +6.
Over/Under: 51.5 points.
This is a tricky one – and we're going to go against the square money by tipping the Blue Bombers +6. You can bet that at Bovada.
Why exactly are we tipping the Winnipeg Blue Bombers? Let's get into it….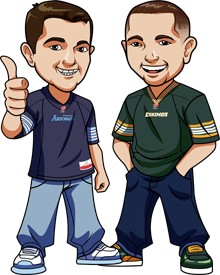 Quick note for people from United States: Be sure to subscribe to our weekly CFL tips, because not only will you get the tips e-mailed to you every week but we're working on some special mailing list exclusive bonuses and free bets only for people from United States.

Enter your email address to subscribe to weekly CFL Tips for free:

Calgary Stampeders vs Winnipeg Blue Bombers Betting Tips:
Alright, first let's look at Winnipeg. Yes – they've only had the 1 win so far this season – but they've battled hard every game. They lost by 5pts in week 1, won in week 2, lost by 5 in week 3, and then got a good beating by the Argos losing by 16 points.
The Argos one is the only concerning one – but otherwise they have been very competitive. Calgary meanwhile on the road scraped by the Alouettes and also lost big time to the Roughriders.
I just don't see the Stampeders dominating on the road here. Winnipeg knows that it is early, and the East is open for all 4 teams to really take the bull by the horns and this is a great spot to do it. To scalp Calgary will be a big one and they will want to remain competitive.
Buck Pierce is out – and now it's time for Goltz to step up. This is his first start – I know it's nerve wracking, but this is a great time for him to step up. Bryant Turner is back apparently which is HUGE for their defense. This man is a sack master.
Calgary meanwhile – MEGA problems with their quarterback position. Tate is injured, Glenn is also injured although may play. But then Bo Levi Mitchell may be called in – which is not good. Sure the Stampeders have the running game – but losing their two main quarterbacks will be bad for them.
Honestly – if you like the gamble I'd even go as far as to say the Blue Bombers could WIN this game. See – Winnipeg KNOW Goltz is playing. He's a cert. So all of their training leading into this game is focused on Goltz, and he's getting to know his recievers and their routes more.
Calgary don't have that luxury. Glenn could play but so could Mitchell – so they're having to train with the possibility of either of them playing.
I actually think the Blue Bombers will pick up the win here. I'm playing it safe and going with the point spread of +6, however I'd recommend looking at the win. The best odds are at Bovada.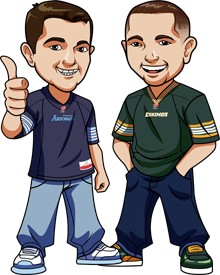 Quick note for people from United States: Be sure to subscribe to our weekly CFL tips, because not only will you get the tips e-mailed to you every week but we're working on some special mailing list exclusive bonuses and free bets only for people from United States.

Enter your email address to subscribe to weekly CFL Tips for free:

Follow @BetCFL