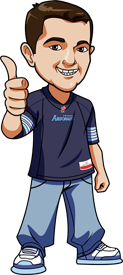 Written by Scott on Sunday, August 4th, 2013
Follow @BetCFL
Well its a battle of a strong offence against a strong defense this week when the Winnipeg Blue Bombers take on the B.C Lions. On August 5th at 7:00Pm ET this game will take place with both teams looking to move up in the standing. Winnipeg is in Desperate need of a victory which would be their 2nd of the season. With a win B.C would grab their 4th win of the year
The Bombers are 1-4 and are sitting in last in the East and although their record is horrible their D is top shelf. The Blue Bombers lost their week 5 game 37-24 to the Calgary Stampeders. In a action filled week 5 contest
The B.C Lions are currently at 3-2 and are sitting in 3rd in the West. They lost their week 5 battle to the Toronto Argonauts 38-12. The Argos lived up to their preseason predicted dominance in this one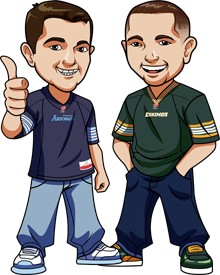 Quick note for people from United States: Be sure to subscribe to our weekly CFL tips, because not only will you get the tips e-mailed to you every week but we're working on some special mailing list exclusive bonuses and free bets only for people from United States.

Enter your email address to subscribe to weekly CFL Tips for free:

Blue Bombers vs Lions Betting Odds
Over / Under 50
Point Spread Winnipeg + 11, B.C – 11
These lines are available at Bovada and between you and I an 11 point spread is crazy! So our tip for this one is Winnipeg +11. The Bombers will not lose by 11 points and here is why.
Blue Bombers vs Lions Betting Tips
Jusin Goltz had a decent game for the Bombers going 19 for 35 for 194 yards and 2 TDs. The fact that they went with him over Buck Pierce shows the rest of the CFL that they are in full on confusion.
Other Bombers with big games were: Chad Simpson who had 73 yards with 73 yards and 1 score.
The Lions, although they were destroyed by the Argos, still had some big games from a few key players.
Starting QB Travis Lulay went for 20 for 29 with 226 yards. Wideout Nick Moore had 6 catches for 116 yards. Running Back Andrew Harris had 16 carries for 107 yards. So if they can get even half of this kind of performance from these players then this will be a walk in the park for them.
But with the Bombers wanting to prove that this was a smart football decision, Switching Starting QBS, this will be a good game
So Buck Pierce is no longer the starting QB for the the Bombers but they still have one of the if not the strongest D in the whole CFL so I believe they may lost this game but they will keep it close.
Again I think the B.C Lions will win this game but I think it will be closer than the 11 point spread would indicate
Bet the Winnipeg Blue Bombers +11 at Bovada for 1.91 Betting Odds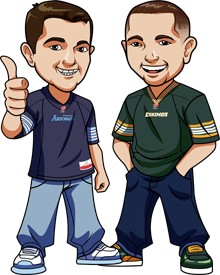 Quick note for people from United States: Be sure to subscribe to our weekly CFL tips, because not only will you get the tips e-mailed to you every week but we're working on some special mailing list exclusive bonuses and free bets only for people from United States.

Enter your email address to subscribe to weekly CFL Tips for free:

Follow @BetCFL