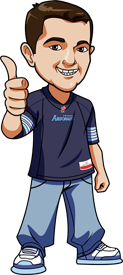 Written by Scott on Thursday, August 8th, 2013
Follow @BetCFL
Thursday, August 8th 2013 at 7:30pm ET has week 7 kicking off for both the Toronto Argonauts and the Montreal Alouettes. Both of these squads are coming off of bye weeks in week 6. Both teams also won their week 5 matchups but one teams was a little more convincing then the others.
In week 5 the Argos looked awesome winning 38 – 12 against the B.C Lions. With Ricky Ray injured and needing some time off to heal the Argos went with Zach Collaros
Who was making his first career CFL start and he didn't disappoint. Collaros went off going 21 of his 25 for 253 yards and three touchdowns and he effectively spread the ball around to all his receivers showing the Argos that Rickey Ray can take all the time e needs to heal. Also a big game from the Argos running back Curtis Steele who had 12 rushes for 74 yards and 2 scores.
The Alouettes won their week 5 game 32 -27 against the Edmonton Eskimos. Just a HUGE game for Alouettes running back Brandon Whitaker: 24 carries for 164 yards and one touchdown. From there Montreal's defense was able to hold of the the Eskimos in what turned out to be a fantastic game. Edmonton actually out scored Montreal 21 – 12 in the second half. But it was the Alouettes ability to get on the board early and often that determined the outcome in this game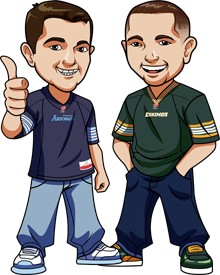 Quick note for people from United States: Be sure to subscribe to our weekly CFL tips, because not only will you get the tips e-mailed to you every week but we're working on some special mailing list exclusive bonuses and free bets only for people from United States.

Enter your email address to subscribe to weekly CFL Tips for free:

Argonauts vs Alouettes Betting Odds
Over/Under: 52.5
Point Spread: Toronto -2, Montreal +2
The last few times I have bet against the Argos they have made me look like a fool and I won't be fooled again. I'm going with the Argos to beat the Alouettes and I'm taking the spread here also. Bet the Toronto Argonauts -2 at Bovada for 1.91 betting odds
Argonauts vs Alouettes Betting Tips
With a win the Argonauts would gain a little breathing room in the CFL East Division where the Alouettes are right behind them. But with a Win the Alouettes would be tied with the Argos with a 3-3 record.
Both teams seem to be finding their stride as of now but the Argos are on a 2 game win streak so momentum will play a role in this matchup.
After Rickey Ray went down things looked rough for them but the Argos went with an unproven QB who not only held his own but was able to spread the ball around with ease and put up some big numbers in the process.
The Alouettes are a good team and they realize that now more than ever that they need to win. But the Argos are a better team and all the pre season hype surrounding them is now starting to look accurate. These two teams will be battling for first in the East all year but the Argos will gain some ground in the East Division with this win here.
Recommended Bet: Bet The Toronto Argonauts -2 at Bovada
For 1.91 betting odds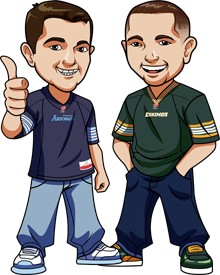 Quick note for people from United States: Be sure to subscribe to our weekly CFL tips, because not only will you get the tips e-mailed to you every week but we're working on some special mailing list exclusive bonuses and free bets only for people from United States.

Enter your email address to subscribe to weekly CFL Tips for free:

Follow @BetCFL