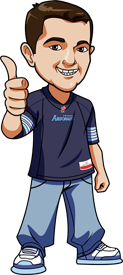 Written by Scott on Thursday, August 15th, 2013
Week 8 is starts this weekend for the Als and the Riders. This mismatch, er sorry game, takes place at 4:00 PM ET on Saturday, August 17, 2013. Last week both the Alouettes and Roughriders lost but for the Riders it was their first loss of the 2013 CFL Season.
Montreal lost their week 7 matchup to the suddenly high flying Toronto Argonauts 38 -13 and now sit in 3rd place in the East Division with a 2-4 record. This game was never close as Toronto scored on their first possession of the game and never looked back. Als legend of a QB Anthony Calvillo looked mediocre at best going 16 for 30 for 202 yards, 1 touchdown and 1 interception. Montreal really need to learn ho to hold onto the ball as the Argos forced them to fumble the ball 5 times.
The Roughriders finally lost a game. The lose came at the hands of the RB John Cornish (175 yards, and 4!!! Touchdowns) and the Calgary Stampeders with the final score being Calgary 42, Saskatchewan 27. With the win the Stamps no move in to first overall in the power rankings. Despite what the scoreboard showed this as a fantastic game between 2 bitter rivals and they both sit tied for first in the West Division with a 5-1 record.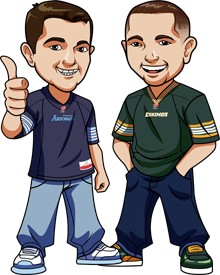 Quick note for people from United States: Be sure to subscribe to our weekly CFL tips, because not only will you get the tips e-mailed to you every week but we're working on some special mailing list exclusive bonuses and free bets only for people from United States.

Enter your email address to subscribe to weekly CFL Tips for free:

Alouettes vs Roughriders Betting Odds
Over / Under 53.5
Point Spread Montreal + 12, Saskatchewan – 12
I think the Riders will in this game but a 12 point spread is outrageous. There is no money to made off of the money line bet so we are going to take the Alouettes +12 in this one for 1.91 betting odds at Bovada for Americans and Sports Interaction for everyone else
Alouettes vs Roughriders Betting Tips
The bubble has burst for the Riders after tasting defeat for the first time this season. They are still an amazing team who will probably win this game but I don't see a blowout happening.
If there is a more proud or accomplished player in the CFL past or present then Anthony Calvillo you would be hard pressed to name one. After the ass kicking last week he won't let that happen again but he won't be able to do it on his own and will need his team to at least hang on to the ball and not fumble it so much.
Things won't get any easier for Montreal with news coming that SB Jamel Richardson will be gone for the rest of the season with an ACL injury and RB Brandon Whitaker for at least a game. With the injuries this opens the door for Canadian running back Jerome Messam to get the chance to start.
The Riders want to reclaim 1st in the Power Rankings and should have the opportunity to do so in this one. With Calgary riding the momentum of a 4 game win streak if the Riders hit a slump they will watch Calgary cruise past them in the standings.
Recommended Bet: Bet Montreal +12 for 1.91 betting odds at
Bovada for Americans and Sports Interaction for everyone else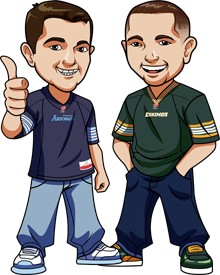 Quick note for people from United States: Be sure to subscribe to our weekly CFL tips, because not only will you get the tips e-mailed to you every week but we're working on some special mailing list exclusive bonuses and free bets only for people from United States.

Enter your email address to subscribe to weekly CFL Tips for free:

[social]