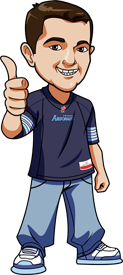 Written by Scott on Friday, August 16th, 2013
Follow @BetCFL
Week 8 gets under way on Sunday, August 18, 2013 at 7:00 PM ET. The Eskimos had a bye week in week 7 but back in week 6 they lost a nail bitter to the Hamilton Tiger-Cats 30 – 29. The Argonauts continued to roll and are now looking great for us to cash in on our preseason betting tip to win the East Division. They won their week 7 matchup in convincing fashion beating the Montreal Alouettes 38 – 13.
The Edmonton Eskimos now sit in last place in the West with a 1-5 record and are tied with the Winnipeg Blue Bombers for last overall in the CFL. They will need to snap their current 4 game losing streak and soon if they want to have a shot at having any success this year but it may already be to late.
The Toronto Argonauts are just playing some amazing football as of late and are riding a 3 game winning streak. The are in sole possession of first place in the East Division with a 4-2 record. 2nd place Hamilton has a 2-4 record. No matter who is in as starting QB for the Argos, they have shown that they can get it done by picking up for each other and it is fun to watch such a well oiled machine go to work.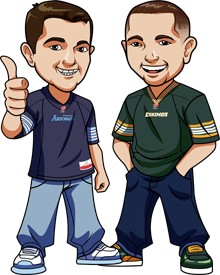 Quick note for people from United States: Be sure to subscribe to our weekly CFL tips, because not only will you get the tips e-mailed to you every week but we're working on some special mailing list exclusive bonuses and free bets only for people from United States.

Enter your email address to subscribe to weekly CFL Tips for free:

Eskimos vs Argonauts Betting Odds
Over / Under 53.5
Point Spread Edmonton +8, Toronto -8
Ya the Argos will continue their winning streak with a win in this one. And I also think they will win by more than a touchdown and that's why we are going with the Toronto Argonauts -8 for 1.91 betting odds at Bovada. This is going to be fun to watch, at least for me and the other Argos fans it will be!
Eskimos vs Argonauts Betting Tips
This game could get out of hand and early. Edmonton will really need to step up their play and have their strongest game of the season to even have a chance in this one.
These teams are going in opposite directions with the Eskimos on a 4 game losing streak and the Argos on a 3 game winning streak.
The momentum will not only help the Argos it will carry them to an easy victory. They have shown that no matter who gets the start under center, Ricky Ray or Zach Collaros, they are more than capable of carrying the team. And as long as Chad Owens is on the field it doesn't matter who is throwing the ball as he always finds ways to make grabs.
Not only will this be a blowout but it will also be a blast for me to watch my team beat the ass off of Graeme's team. So needless to say all the wings and beer we consume while watching this will be picked up by him. And the Over/Under for beer and wings consumed combined is 50 and I'm going with over on this!!
Recommended Bet: Bet the Toronto Argonauts -8 for 1.91 betting odds at Bovada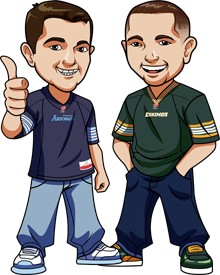 Quick note for people from United States: Be sure to subscribe to our weekly CFL tips, because not only will you get the tips e-mailed to you every week but we're working on some special mailing list exclusive bonuses and free bets only for people from United States.

Enter your email address to subscribe to weekly CFL Tips for free:

Follow @BetCFL