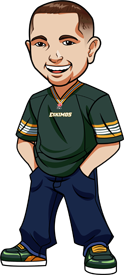 Written by Graeme on Friday, August 16th, 2013
Follow @BetCFL
We've got a repeat of Week 1 in the CFL this week, with the two big teams in the West the Calgary Stampeders taking on the BC Lions.
The Stampeders have been on fire all season, with just the 1 loss to their name against the overperforming Roughriders. The BC Lions have won 4 of 6, but are currently sitting 3rd in the West.
Calgary came off a HUGE win last week, defeating the Saskatchewan Roughriders and giving them their first loss of the season, in a 42-27 win. BC Lions had a bye week last week, after defeating the Blue Bombers 27-20 in Week 6.
As mentioned, these two teams matched off in Week 1. Calgary ran out big winners there, in a 44-32 classic win. What are the sportsbooks thinking about this one? Let's check in on the odds for the Stampeders vs the Lions:
Calgary Stampeders vs BC Lions Betting Odds:
Point Spread: Stampeders +3 vs Lions -3.
Over/Under: 53.5 points.
So the bookies think this one will be a close one. They got burned bad in Week 1 with the over, so we've got a slightly higher line here.
I think we've got to take Lions -3. Best odds for this plus the free cash bonus – $125 for all new registrations – is at Bovada.
Why the Lions -3? Let's get into that….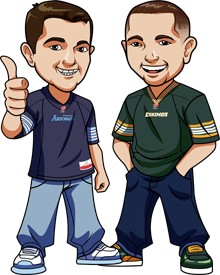 Quick note for people from United States: Be sure to subscribe to our weekly CFL tips, because not only will you get the tips e-mailed to you every week but we're working on some special mailing list exclusive bonuses and free bets only for people from United States.

Enter your email address to subscribe to weekly CFL Tips for free:

Calgary Stampeders vs BC Lions Betting Tips:
We're big fans of the Stampeders. We've tipped them to win the West, and we have tipped them more often than not.
But I just can't see the momentum carrying over to this game.
Calgary had an exhausting game last week, as they were the first to beat the Roughriders. On top of that, overconfidence is bound to set in. And they're going up against a refreshed BC Lions team, who had the bye week to get prepared for this one?
Yeah, this game has a Lions dominating victory written all over it.
BC are refreshed, have had two weeks to study the game plan, and are out for revenge. This is a must-win game for the BC Lions. If the Roughriders continue to dominate the West(not that we think that'll happen), it very well could come down to the best of three series, so the BC Lions really need the win. Really – this is their Grey Cup at the moment. A loss here would be devastating for them.
The BC Lions have won all 3 of their games at home. Their main problem against the Stampeders in Week 1 was Lulay getting sacked – but they've been a lot more strict in that regard in recent weeks, and Lulay has been doing a lot better.
Bet the BC Lions to pick up a big win in Week 8 of the CFL over at Bovada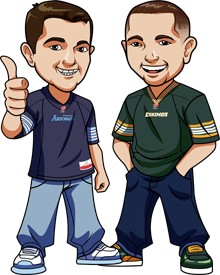 Quick note for people from United States: Be sure to subscribe to our weekly CFL tips, because not only will you get the tips e-mailed to you every week but we're working on some special mailing list exclusive bonuses and free bets only for people from United States.

Enter your email address to subscribe to weekly CFL Tips for free:

Follow @BetCFL