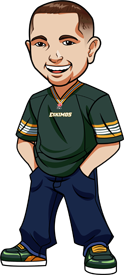 Written by Graeme on Friday, August 16th, 2013
Follow @BetCFL
Week 8 of the CFL season kicks off with the Winnipeg Blue Bombers hosting the Hamilton Tiger-Cats tonight. Winnipeg are struggling big time at the bottom of the East Division, with only 1 win in 6 games. Hamilton meanwhile are on 4 points and with the Argonauts on 8, and likely 10 after facing the Eskimos, know that things are tight.
Of course the competitors forr 2nd in the East are the Alouettes, and with a game against the Roughriders there's a big chance they will lose. So this is a great opportunity for Hamilton to squeeze ahead of them, and put more pressure on Montreal.
Both teams are coming off the bye week too, so they will be fresh. In Week 6, Hamilton defeated the Eskimos in a tight 30-29 thriller, while Winnipeg put up a good fight but lost to the BC Lions 20-27.
This is the second time the Hamilton Tiger-Cats have played the Winnipeg Blue Bombers this season. In the first game the Tiger-Cats won 25-20 at home. It was all thanks to a stellar performance from Henry Burris, who put up 362 passing yards and 47 rushing yards.
Let's check out the betting odds for this game before we get into the tips:
Hamilton Tiger-Cats vs Winnipeg Blue Bombers Betting Odds:
Point Spread: Tiger-Cats -4, Blue Bombers +4.
Over/Under: 52 points.
Our betting tip for this game is Over 52 points which you can place at Bovada.
Let's get into the reasoning behind that pick….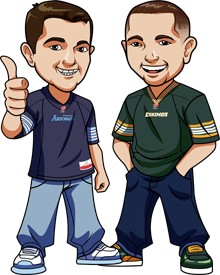 Quick note for people from United States: Be sure to subscribe to our weekly CFL tips, because not only will you get the tips e-mailed to you every week but we're working on some special mailing list exclusive bonuses and free bets only for people from United States.

Enter your email address to subscribe to weekly CFL Tips for free:

Hamilton Tiget-Cats vs Winnipeg Blue Bombers Betting Tips:
Picking a winner between these two teams is tough. At home, Tiger-Cats won the battle but that was really thanks to Burris. You just can't rely on him to throw a performance like that in every week.
Winnipeg meanwhile – this is a must-win game for them, to keep their Grey Cup hopes alive, as well as the best of 3 series hopes alive. This is a key game for them where they have to throw caution to the wind.
Really – I think it's very hard to pick a winner in this game. I could make an argument for both of these teams. I think picking a winner, with or without the point spread, is tough.
The over/under – not so much.
Both these teams had a bye week. They're fresh, and this is always better for the offense than the defense. On top of that, both teams offensively have been looking excellent recently, and really getting it together. CJ Gable for example last week looked tremendous for the Ticats, and their WRs Fantuz, Ellingson and Giguere have all been betting better as time goes on.
This is a game where I can see it going over by quite a few points. Last time it was 45 points and that was early on in the season. The offenses just have been getting better and better, and fully refreshed I like this game to go over.
Bet this at Bovada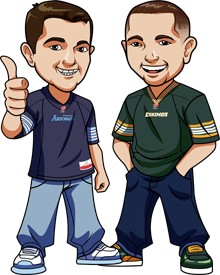 Quick note for people from United States: Be sure to subscribe to our weekly CFL tips, because not only will you get the tips e-mailed to you every week but we're working on some special mailing list exclusive bonuses and free bets only for people from United States.

Enter your email address to subscribe to weekly CFL Tips for free:

Follow @BetCFL