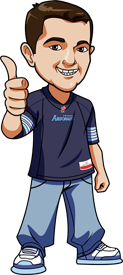 Written by Scott on Friday, August 23rd, 2013
Follow @BetCFL
The Winnipeg Blue Bombers and The Hamilton Tiger-Cats face off in their week 9 match up on Saturday, August 24th at 1:00pm ET. Winnipeg heads into this game with a 1-6 record and are in last in not only the East Division but tied for last overall in the CFL and are buried in a 5 game losing streak. Hamilton sits in second in the East Division with a 3-4 record and are on a 32 game winning streak.
Well if last week was any indication then this game is all but over before it even starts. The Ticats beat the Blue Bombers last week 37 – 18. It didn't take long for Henry Burris and the Ticats offense to get going as they scored on their first 2 possessions of the game and were never challenged from that point on.
This game should be a little more evenly matched than last weeks. It seems that Hamilton just continues to get better with each passing week. This is the second half of the home and home series with Hamilton playing in front of their home crowd for this one. But for the rebuilding Blue Bombers their 2013 season is in jeopardy and may be over already. There is still plenty of football left to be played but can they put together enough wins to climb out of the basement?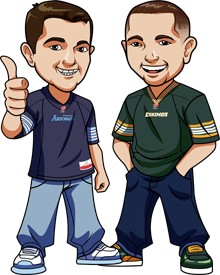 Quick note for people from United States: Be sure to subscribe to our weekly CFL tips, because not only will you get the tips e-mailed to you every week but we're working on some special mailing list exclusive bonuses and free bets only for people from United States.

Enter your email address to subscribe to weekly CFL Tips for free:

Blue Bombers vs Tiger-Cats Betting Odds
Over / Under 51.5
Point SpreadWinnipeg +10.5, Hamilton -10.5
I think this game will also be a blowout just like last weeks. So we are going to bet Hamilton -10.5 for 1.91 betting odds. You can find these odds and also place your bets at Bovada.
Blue Bombers vs Tiger-Cats Betting Tips
The Ticats got a great game out of QB Henry Burris who went 22 of 36 for 333 yards and a touchdown. RB C.J Gable carried the ball 10 for 75 yards and a touchdown. Putting up points has never been a problem for the Ticats.
The Blue Bombers had virtually nobody have a stand out game. Their new, new, starting QB Max Hall went 18 – 30 for 241 yards one touchdown and two interceptions.
Winnipeg has been bad. Really Bad! And things are not going to get any easier for them any time soon. They have had so much turnover so far this season its unbelievable. First they replaced both their team president and general manager then they benched Justin Goltz after a two-game stint as starter and Max Hall took over as the starting quarterback.
With Winnipeg in full on rebuilding mode and Hamilton picking up steam this game will be easily won by the Hamilton Tiger-Cats.
Plus when you add in the return of star wide receiver Andy Fantuz, Hamilton has so many things going right for them and it couldn't come a better time for them. they also have a two headed monster at RB with C.J Gable and Chevon Walker who are decent running backs but even better receivers.
Recommended Bet: Bet the Hamilton Tiger-Cats -10.5 for 1.91 betting odds at Bovada. And sit back and watch as the Ticats destroy the Blue Bombers.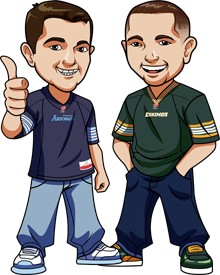 Quick note for people from United States: Be sure to subscribe to our weekly CFL tips, because not only will you get the tips e-mailed to you every week but we're working on some special mailing list exclusive bonuses and free bets only for people from United States.

Enter your email address to subscribe to weekly CFL Tips for free:

Follow @BetCFL