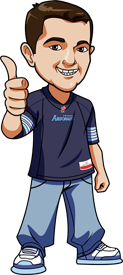 Written by Scott on Saturday, August 31st, 2013
Follow @BetCFL
Week 9 starts at 5:00pm ET on Monday, September 1st for the Eskimos and the Stampeders at McMahon Stadium in Calgary.
In week 8 the Eskimos lost to the Roughriders 30-27 in what turned out to be a great game. Not only did the Eskimos keep this game close and within reach right up until the final minutes, they did it against the best team in the CFL this season. So you know this will only help the struggling Eskimos as the continue in this dreadful season. Although QB Mike Reilly seems to keep getting better week after week I think that it is safe to say they are looking towards the future now so at least they are set at the QB position.
The Calgary Stampeders were able to beat the Toronto Argonauts easily winning their week 8 matchup 35 -14. And this victory meant so much more than just a win in the standings it was also a rematch of the 100th Grey cup just this time the Stamps came out on top and got some revenge. The fact that they were able to win without their star running back Jon Cornish is proof that this team is for real and must be considered a legitimate threat to challenge the Roughriders for first place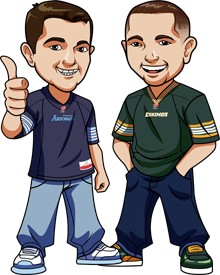 Quick note for people from United States: Be sure to subscribe to our weekly CFL tips, because not only will you get the tips e-mailed to you every week but we're working on some special mailing list exclusive bonuses and free bets only for people from United States.

Enter your email address to subscribe to weekly CFL Tips for free:

Eskimos vs Stampeders Betting Odds
Over / Under 57
Point Spread Edmonton +8, Calgary -8
After last weeks effort against the Roughriders and the fact that the Stampeders star starting running back isn't 100% healthy we are going to go with the Edmonton Eskimos +8. Place your bets on this game at Bovada for 1.91 betting odds. If you are not already signed up there be sure to do so now as they are running a free $350 bonus for this week only.
Eskimos vs Stampeders Betting Tips
The Eskimos have shown that they have the ability to keep games close. And after keeping the game within reach right up until the end against the first place Rough Riders the Eskimos should and will be able to keep this one within 8 points.
The Stampeders are without running back Jon Cornish who is a huge piece to this Stampeders offense and also without star wide receiver Nik Lewis so for the offense the points will be harder to find. And although they were able to get by without them last week an 8 point spread may be hard for them to cover against the Eskimos this week.
QB Mike Reilly seems to keep getting better and better with each passing week so look for him to continue that trend into this game.
The Stampeders are 3-1 at home this season and the Eskimos are 1-3 on the road. I think that the Stamps will win this game I just don't see it being a blowout like the sports books do . The Eskimos have basically already written this season off and are already looking to next season for the team to have a turn around but the still come to the field ready to play each week.
Recommended Bet: Bet the Edmonton Eskimos +8 for 1.91 betting odds at Bovada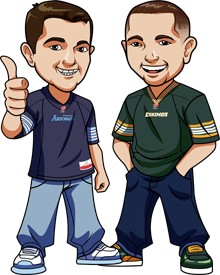 Quick note for people from United States: Be sure to subscribe to our weekly CFL tips, because not only will you get the tips e-mailed to you every week but we're working on some special mailing list exclusive bonuses and free bets only for people from United States.

Enter your email address to subscribe to weekly CFL Tips for free:

Follow @BetCFL