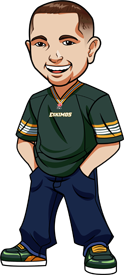 Written by Graeme on Friday, August 23rd, 2013
Week 9 of the CFL sees the Calgary Stampeders take on the Toronto Argonauts in Toronto. Both teams are the teams we picked to win the East and West respectively, and this is of course a rematch of the 100th Grey Cup from last season, where the hosts ran out big winners, with the Argonauts defeating the Stampeders 35-22.
This is the first time either team has played each other since the season began. They will play again Week 13 in Calgary.
Toronto are going into this one after a battling victory last week. The Argonauts scraped a victory over the Eskimos 36-33 at home. The Stampeders had a disappointing but expected loss against the BC Lions, as we covered the point spread there by a "ball hair", so to speak. We had Lions -3 and they won by 4 in a close thriller.
Calgary are currently 2nd in the West, and their loss hurt them. The Roughriders are now 2 points ahead in what is an extremely tight division. Calgary really need a win this weekend to get back on track – but it's an extremely tough game against the Argonauts. Toronto are leading the West with 10 points and really look like they're going to continue to do that.
Let's check out the betting odds:
Stampeders vs Argonauts Betting Odds:
Point Spread: Stampeders +2.5 vs Argonauts -2.5.
Over/Under: 57.5 points.
The best place for betting the CFL is Bovada for Americans and Sports Interaction for everyone else where these odds were taken from.
We have to go with the high-flying Argonauts on this one – take the favourites, the Toronto Argonauts, to win and cover the point spread at -2.5. As we said – Bovada for Americans and Sports Interaction for everyone else is the best place for that. For more information and details on this tip see below: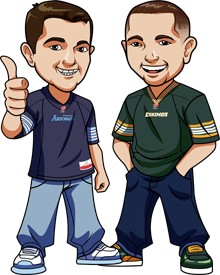 Quick note for people from United States: Be sure to subscribe to our weekly CFL tips, because not only will you get the tips e-mailed to you every week but we're working on some special mailing list exclusive bonuses and free bets only for people from United States.

Enter your email address to subscribe to weekly CFL Tips for free:

Stampeders vs Argonauts Betting Tips:
While Calgary really need to pick themselves up after their loss to the BC Lions last week – Toronto is not the city to do it in.
The Argonauts have won 3 out of 4 at home, including a mighty victory over the BC Lions 38-12 in Week 5. Calgary have struggled on the road against the big teams – 2 losses, both against the Roughriders and the BC Lions.
Calgary are going to have a big problem when it comes to Ricky Ray. Ray has just been on fire lately and that's expected to continue this weekend. I mean the Stampeders are beaten down – quite a few injuries, and you're going up against the hottest quarterback in the CFL. You need an organized defense for that – not a patched up team on back to back road trips.
Stampeders are also missing quite a few players on their offense. Nik Lewis of course, being the big loss for the team. They're also missing Price, Tsoumpas and Cornish. That's some huge losses that is going to neuter this offense.
The over/under is a high 57.5 points. If I were betting that one, I'd lean towards the under. I just see this one being a blowout for Toronto and Calgary unable to match them when it comes to the score.
However I'm going to stick with the safe bet – Toronto Argonauts -2.5 odds at Bovada for Americans and Sports Interaction for everyone else.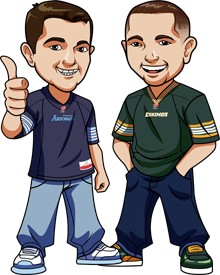 Quick note for people from United States: Be sure to subscribe to our weekly CFL tips, because not only will you get the tips e-mailed to you every week but we're working on some special mailing list exclusive bonuses and free bets only for people from United States.

Enter your email address to subscribe to weekly CFL Tips for free:

[social]