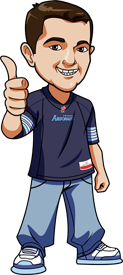 Written by Scott on Tuesday, July 15th, 2014
Follow @BetCFL
What a great week of action in the CFL that was.
The Blue Bombers and Drew Willy (best last name ever?) scored a touchdown with 28 seconds remaining to give the Bombers the victory over the Montreal Alouettes 34 – 33 in what was an incredible game and the win pushed the Bombers to a 3-0 record. Chad Johnson scored his first touchdown of the season for the Alouettes and afterwards he hugged the side judge, which is calm compared to some of his TD celebrations in the NFL.
The Eskimos remain unbeaten after they thumped the REDBLACKS 27-11. Eskimos wide receiver Adarius Bowman was a beast in the 2nd half scoring 3 TDs.
The Calgary Stampeders won in convincing fashion even without their star running back Jon Cornish. Stamps QB Bo Levi Mitchell remains undefeated in his CFL career after throwing 4 TDs.
The B.C Lions picked up their first win of the season when the defeated the Saskatchewan Roughriders 26-13
Week 4 starts on Thursday, July 17th and finishes up on Saturday, July 19th. Here are the games for each day;
Thursday, July 17th: Edmonton Eskimos vs Winnipeg Blue Bombers
Friday, July 18th: Toronto Argonauts vs Ottawa REDBLACKS, Hamilton Tiger-Cats vs Calgary Stampeders
Saturday, July 19th; Montreal Alouettes vs B.C Lions
Let's get to the CFL Betting Tips for Week 4
Eskimos vs Blue Bombers Betting Tips
It's a battle of two undefeated teams in this one. This game is tough to predict thanks to both teams fantastic starts to the season.
The spread shows the Bombers the favorite with a -2.5 spread. But this game could go either way and betting on a winner is really tough to predict. Both of teams have been able to put up huge numbers in their previous games; The Eskimos; 27, 28 & 27 and The Blue Bombers; 45, 36 & 34.
If I had to pick I would go with the Blue Bombers -2.5. But for our tip we are going to go with Over 54.5 at Bovada
Argonauts vs REDBLACKS Betting Tips
The Argos are off to rough start to the season. They first got pounded by the Bombers in week 1, easily beat the Roughriders in week 2 and in week 3 against the Stamps again got pounded. And with the news that they will be without their star wide out Chad Owens who may miss a minimum of 3 weeks, the outlook doesn't look very bright for them.
But they get to face off against the REDBLACKS who have yet to register a win this season. If the REDBLACKS are going to have a game that the outlook looks good for them then it's this game.
But this is the Argos and they are more than a one trick pony.
Ricky Ray will have his way with Ottawa's D in this one and will have to wait until week 5 for their first win.
Bet the Argonauts -2.5
Tiger-Cats vs Stampeders Betting Tips
Hamilton has had a bad start to the season. First they were in Saskatchewan then in Edmonton and now into Calgary to take on the Stamps.
Not much to say about this one. The Stamps are amazing and won last week with ease even without Jon Cornish. And the Ticats are without QB Zach Collaros for this game which only makes this that much easier for the Stamps
Got to like the Stamps in week 4 to continue their hot start to the 2014 CFL Season so we are going to head to Bovada and take the Stampeders -9.5
Alouettes vs Lions Betting Tips
Another tough game to predict and it is going to be a blast to watch.
Now that Ochocinco has finally caught his first TD of the season is he ready to light up the CFL?
These teams played during week 2 with Montreal coming out on top 24-9. But now the B.C has had some time to let their O Line develop some chemistry and some game footage to look over from week 2 this game will be much different.
Not a huge fan of the -6 spread for the Lions but I do think they will come out on top in this one at home
So let's hope for bunch of Alouette penalties in this and take the Lions-6 Bovada
Follow @BetCFL