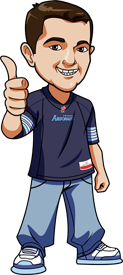 Written by Scott on Tuesday, June 23rd, 2015
Follow @BetCFL
Well fresh off of seeing my Chicago Blackhawks win their third Stanley Cup in six years, it's time to switch focus over to the CFL.
Last season it was the Calgary Stampeders who came away with the Gray Cup after finishing 1st overall in the league with 30 points which was 6 points more than the 2nd place Edmonton Eskimos.
The first week of any season in any league is tough to predict as teams haven't played in a while and with all of the changes made during the off season.
Here's what the Week 1 schedule looks like:
Thursday, June 25th Redblacks vs Alouettes @ 7:30pm
Friday, June 26thTiger-Cats vs Stampeders @ 9:00pm
Saturday, June 27th Eskimos vs Argonauts @ 5:00pm, Blue Bombers vs Roughriders @ 8:00pm
Redblacks vs Alouettes Betting Tips
What a lousy season it was for the Redblacks winning only two games. But the struggles were expected for an expansion team.
I think Ottawa has a better year this year, more wins than the 2 last year, but I can't see them winning this game.
Alouettes -8 for 1.91 at Bovada
Tiger-Cats vs Stampeders
Betting Tips
The defending champs and first in the West Stamps take on the first in the East and losers of the past two Gray Cups, the Ticats. This should be the game of the week with their last game being last seasons final.
This rematch is going to be a close game but I like the Stamps to come away with the win.
Stamps Win
Eskimos vs Argonauts Betting Tips
The Eskimos were a strong team last year. They finished the season being the 2nd highest scoring team, 1st in points allowed and finished 2nd in the West and overall behind only the Stamps. The were eliminated in the playoffs by the Stamps.
No Ricky Ray for the Argos. This is Edmonton's game
Eskimos -4.5 for 1.91 at Bovada
Blue Bombers vs Roughriders Betting Tips
I see the Riders winning this one but the Bombers will keep it close. Thanks to the spread, the Bombers need to keep this game within a TD
Bombers +8 for 1.91 at Bovada
Follow @BetCFL