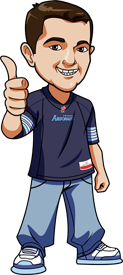 Written by Scott on Thursday, November 22nd, 2018
Follow @BetCFL
And then there were two.  It's the Ottawa Redblacks vs the Calgary Stampeders in the 106th CFL Grey Cup on Sunday, November 25th at 6:00 PM est from The Brick Field at Commonwealth Stadium in Edmonton.
Ottawa were one of the best teams in the 2nd half.  Calgary had some long winning streaks with a few hiccups along the way.  This should be a great game as all Grey Cups are.
Ok let's get to the betting tip for the Grey Cup
Redblacks vs Stampeders Betting Tips
The Stamps are coming off of an 8 point win against the Blue Bombers and have won 7 of their last 11 games.  The Redblacks will have some momentum going for them after they pounded the Ticats last week and are winners of 6 of their last 8 games.
The Stamps have lost the last two Grey Cups so how can they lose a third in a row?  They played each other twice this year and Calgary won both, the first by 10 points the 2nd by 24.
But Calgary is a hurting team right now.  If Ottawa can get on them early they could set the tone for this game and hand Calgary yet another loss in the Grey Cup.
I'm having a tough time picking a winner, I'll lean towards one team and quickly back to the other so instead I'll be taking the under.  It's going to be a cold day in Edmonton which will make hanging on to the ball tricky.  The two games they played this season were both Under with totals of 38 and 30.  Calgary has the best defense in the league so that should help keep the score down too.  I'm not sure who wins this game but I don't see it going over 53.5 so I feel the under is the safest pick for this game.
Under 53.5
Follow @BetCFL