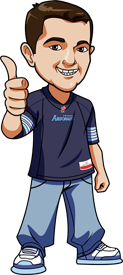 Written by Scott on Tuesday, June 19th, 2018
Follow @BetCFL
So week one is now in the books and it was a great start to the season.  And we went a respectable 2-2 for week 1.
We had the Eskimos -7.5 against the Blue Bombers.  They won but only by 3 points.  Mike Reilly got his season off to an amazing start.  His first TD was to Walker which went 101 yards for the score.  He finished with 408 passing yards and 2 rushing TDs.
We expected the Argos momentum of winning the Grey Cup to carry into this season but the Riders had a big 2nd quarter, outscoring Toronto 13-3, and held on for the 27-19 win.
The Stamps had a huge 4th outscoring the Ticats 19-3 and won 28-14.  We had Calgary -7.5.  It sucks for Ticats fans when their team took the loss but it also means that they are that much closer to getting Johnny Manziel in.
The final game of the weekend was the Alouettes vs the Lions.  We went with the Lions -7.5 and they covered that winning 22-10.
Alright let's get to the week 2 tips.
Best America Sportsbooks for CFL

Good deposit bonus, lot of unique bets & props. Excellent mobile & live betting.

Have the best odds the majority of the time

100% to $250 Deposit Bonus, sometimes have really good lines
Roughriders vs Redblacks Betting Tips
The Riders will be flying in this one after beating the defending champs in week 1.  They have had success against the Redblacks having won 4 of the last 5 meetings against Ottawa.
This is the first game of the year for the Redblacks.  The have some new faces on defense as they look to be better in that aspect this year. But with all the new faces it may take them some time to get accustomed to each other.
After last week's performance I like the Riders chances and when we are getting them with points so I'll go with them this week.
Roughriders +2.5
Blue Bombers vs Alouettes Betting Tips
The Bombers had a great effort against the Eskies in week 1 and were leading heading into the 4th but lost thanks to Reilly and his late game heroics.
The Als put up 10 points in the 1st but that was it for their offense as they lost 22-10.
People will say the Bombers blew a lead and lost , which they did, but it was against a strong Edmonton team so that has to ease the pain for Winnipeg.
Blue Bombers -2
Tiger-Cats vs Eskimos Betting Tips
The Ticats gave Masoli his first start and he had an alright game throwing for 344 yards and running one in.   All Ticat fans know who's waiting for his chance to be starting QB and it's only a matter of time.
The Eskimos held on for the win against the Bombers in week one and that was an amazing game.
But with the way Reilly and Edmonton performed last week I like that to continue in this game against Hamilton.
Eskimos -7
Stampeders vs Argonauts  Betting Tips
A rematch of last year's Grey Cup final.  And if that game was any indication then this will be another awesome game.
Calgary will be looking to get some revenge so I expect a big game from them in this one.
The Argos will try to get their offense rolling in this game.  Ricky Ray threw for only 233 yards.   James Franklin threw for 2 yards but it was a score and he also carried one in too.
Over 52
Follow @BetCFL