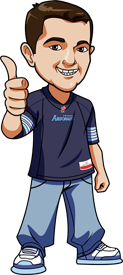 Written by Scott on Thursday, November 7th, 2019
Follow @BetCFL
And here we are, it's playoff time baby! It was a great season and it's surely going to be a great playoffs.
Last week we had the Redblacks +9.5 against the Alouettes but the Als won by 10. Such a close one here and a half a point gave us the loss.
We also went with the Roughriders -10 against the Eskimos. The Riders won 23-13 so exactly 10 points so a push. The Riders scored 11 points in the 4th quarter to give us the push.
It was a tough way to end the season with both being so close but what can you do.
Now we have two games this weekend the Eskimos vs the Alouettes and the Blue Bombers vs the Stampeders and both take place on Sunday November 10th. It's sure to be a great and intense day.
Let's get to the tips for the 2019 CFL Division Semi-Finals
Eskimos vs Alouettes Betting Tips
The winner of this game will take on the Hamilton Tiger-Cats at Tim Hortons Field.
These teams split the season series.
The Eskimos weren't very good on the road this season going 3-6 and that is going to hurt them in this game. They limped into the playoffs losing their last 2 games.
The Alouettes will host its first playoff home game since 2014. They were decent at home this year going 6-3.
Vernon Adams Jr. was amazing this year for Montreal and he is going to have a huge impact on this game.
With the Als getting some home playoff action for the first time in 5 years I expect them to come out ready for this one.
Blue Bombers vs Stampeders Betting Tips
Whoever wins this game will travel to Mosaic Stadium to take on the Saskatchewan Roughriders.
The Blue Bombers had a bye week last week so they will be rested and ready for this game. The Stamps played, and beat, the Lions to end their season.
The Bombers won the season series against the Stamps winning 2 of 3.
This is going to be a good game and thanks to the season series between these teams I'm going to go with the Bombers with the points. With Calgary at home they may win the game but it should be a close one.
Follow @BetCFL