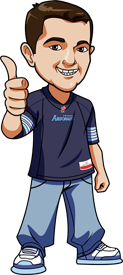 Written by Scott on Tuesday, August 13th, 2019
Follow @BetCFL
Huge shout-out to Graeme who went a perfect 4-0 with the tips last week.
First we had the Stampeders with the 7.5 points. Graeme said he figured the Bombers would win but that the game would be close. He was right on both of those as the Bombers won 26-24 so the 7.5 points was more then enough to give us the win.
Next we had the Roughriders -2.5 against the Alouettes and the Riders won 17-10. The Als scored the first TD of the game on a punt return but from there it was all Riders.
We had under 48 in the Redblacks vs Eskimos game. This was a close game but it stayed under hitting 28 when Edmonton won 16-12.
The final game of the weekend was the Lions vs the Tiger-Cats. We went with the Lions +10.5. The Ticats won 35-34. Thanks to the spread this was an easy win for us.
Ok lets get on to the tips for week 10
Lions vs Blue Bombers Betting Tips
The Lions are limping into this game on a 4 game losing skid. The Bombers got back on track snapping a two game losing streak when they beat the Stamps.
The Lions have been giving up points like crazy allowing 33 or more points over this losing streak. The Bombers seem ready to go on another win streak with Harris running so well and their defense also playing strongly.
Eskimos vs Argonauts Betting Tips
The last time these teams played each other it was back in week 7 and it was the Eskies destroying the Argos 26-0.
The Argos are coming into this game off of a bye week but the week before that they picked up their 1st win of the season against the West leading Blue Bombers.
I do see that Eskies winning this game but I have to think that the Argos will make it a closer game then the last time out.
Tiger-Cats vs Redblacks Betting Tips
The Ticats are in first place in the East Division, the Redblacks are in 3rd.
Hamilton had a huge comeback win last week. They were down 15 points in the 4th but came back to win thanks to a FG and two TDs. That momentum should carry over into this game for them.
Alouettes vs Stampeders Betting Tips
The Stamps are 5-3 and of those wins only one was by more than 10 points. So they are getting the job done but not really blowing any teams away.
The Als are on a two game losing skid but they were close games with one being by 7 points and the other by 3.
This is another game where I think the favorites win but I'm again going with the team with the points.
Follow @BetCFL