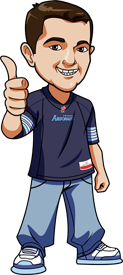 Written by Scott on Wednesday, August 28th, 2019
Follow @BetCFL
Well we had our two week run snapped last week.
First off we had the Eskimos -6.5 against the Blue Bombers but this was the Willie Jefferson show for the Bombers. He had 3 sacks, 4 tackles 2 of them going for a loss and he forced 2 fumbles. The Eskimos kept it within a TD but the Bombers won 34-28
Next we decided to stay away from the Lions vs Tiger-Cats game. For good reason too as it was a close won that was won by Hamilton 13-10 and the spread was Ticats -4.
We had the Redblacks +10.5 but the Roughriders came ready for this game putting up a 17-0 score after the 1st quarter and came away winners by 22 points 40-18.
The final game of the weekend was the Alouettes vs the Argos and we went with Montreal -6. The Als did win and it was by exactly 6 points 28-22 for a push.
And now let's get to week 12 where there are 3 games; 1 on Sunday and 2 on Labour Day Monday
Blue Bombers vs Roughriders Betting Tips
The top two teams in the West in this one. The Bombers are riding a 3 game win streak and the Riders have won 5 in a row.
The Bombers will be without Andrew Harris who has been suspended for 2 games after testing positive for steroids. He was the league leader in rushing yards so this is going to hurt the Bombers who are already without their starting QB.
The Bombers are a strong team but without two of their best players its going to be a tough go. Going to back the Riders in this one who are at home and have won 5 straight.
Argonauts vs Tiger-Cats Betting Tips
I think the Ticats will win this game but the question is by how much? They have won 3 straight but those wins weren't dominate at all. They won their last game by 3 points, the game before by 14 and the first game of this win streak by a single point. These teams played each other in week 2 and Hamilton destroyed the Argos winning by 50 with a score of 64-14.
The Tiger-Cats haven't lost yet at home so I do like their chances and after the last meeting between these teams I'll take them with the spread.
Eskimos vs Stampeders Betting Tips
It wasn't that long ago that a matchup between these teams was the game of the week. The Eskies are in 3rd in the West and the Stamps are 4th.
Its hard to pick a winner for this game and the sportsbooks also see it being a close one with the home team Stamps only a 3.5 point favorite.
This is the Labour Day classic between two rivals so I expect an exciting game
Follow @BetCFL