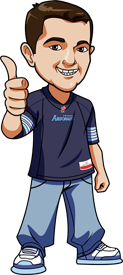 Written by Scott on Wednesday, September 11th, 2019
Follow @BetCFL
We went 2-2 last week.
We had the Alouettes -6.5 against the Lions. Montreal did win but it was by only 5 points.
The Argonauts were in Ottawa to play the Redblacks and we liked this one to be a low scoring game so we had Under 52 points. The Argos had a huge game winning 46-17 pushing the score over.
We took the Bombers -1.5 against the Roughriders and this came through for us when Winnipeg won 35-10. With the win the Bombers are still perfect at home on the year.
The final game of the weekend was the Stampeders vs the Eskimos we had the Stamps +2.5 and they ended up winning 33-17.
Only 3 games this weekend. Due to a passing in my family I'll need to keep these short. I'm sorry about this but things happen.
Redblacks vs Lions Betting Tips
Redblacks have lost 4 in a row and the Lions have lost their last 7. Both teams have been bad all year so predicting a winner is tricky.
I think with a game like this I will be going with the team with the points.
Tiger-Cats vs Stampeders Betting Tips
The Stamps just won both games of the home and home set against the Eskimos and are now only 4 points behind the West Division Blue Bombers for 1st place.
The Ticats havent won at McMahon Stadium since 2004. With the Stamps inching closer to the Bombers in first and being at home I'm going to go with them here.
Alouettes vs Roughriders Betting Tips
The Alouettes have won 3 in a row and will be looking to keep their strong play alive and try to make it back to the playoffs for the first time since 2014.
The Riders lost their last game but have won 4 straight games against East Division teams.
I expect this to be a close game so I'll go with the team with the points
Follow @BetCFL