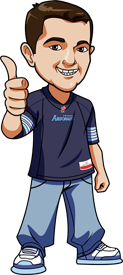 Written by Scott on Wednesday, September 25th, 2019
Follow @BetCFL
Seems like the season had just started but here we are already in week 16.
We went 2-2 last week.
We had went with over 53.5 in the Stamps vs Argos game but this one stayed under when the Stamps won 23-16 hitting only 39 points.
The lines weren't out at the time we posted but we were told that Eskimos were 2 point underdogs and we went with the Tiger-Cats. This came through for us when the Ticats won 30-27.
We went with the Bombers -2.5 when they played the Alouettes. But it was the Als who came away 38-37 winners.
The final game of the week was the Lions vs the Redblacks and we had the Lions -3. They easily covered for us when they won 40-7.
We have 4 games this week. One on Friday and four on Saturday.
Tiger-Cats vs Blue Bombers Betting Tips
This is going to be a good game between the number #1 teams from both the East and the West.
I think the Bombers come into this game ready to get back on track. They have lost 2 of their last 3 games but before that had won 3 in a row. They are also at home where they have gone a perfect 6-0 this season.
Eskimos vs Redblacks Betting Tips
Yikes. One good thing to come out of this game is one team is going to snap their losing streak. The Eskimos have lost their last 4 games, the Redblacks have lost their last 6.
There is no lines posted yet for this game. Without seeing the lines its hard to make a call but I would lean towards over as both teams are going to see this game as theirs to lose.
Roughriders vs Argonauts Betting Tips
Going by each teams record so far this season, you have to like the Roughriders chances. They are 8-4 this year and the Argos are 2-10.
With my Argos having won only twice in the 12 games this season I dont have a lot of confidence in them here. Their last 2 losses have been by 7 and 11 points
Alouettes vs Lions Betting Tips
Both teams come into this game off of big wins. The Als beat the best team in the East, the Bombers, by a single point. The Lions pounded the Redblacks winning by 33 points.
With the Als coming off of a huge win I expect them to have a strong effort in this game. The spead is 6.5 with the Lions being favored to win. I see Montreal keeping it within a touchdown. Although I do think the Lions win
Follow @BetCFL