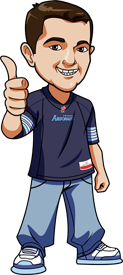 Written by Scott on Tuesday, June 18th, 2019
Follow @BetCFL
Well week one is in the books and the season got off to a great start.
The Ticats beat the Riders 23-17 thanks to a big 2nd half. The Riders were up 13-10 at the half but the Ticats kept chipping away and returned a punt 94 yards for a touchdown.
Trevor Harris made his debut for the Eskimos and looked great going 32 of 41 for 447 yards, 3 TDs and ran one in himself when the Eskies beat the Alouettes 32-25.
The Redblacks beat the Stampeders 32-28 in a rematch of the 106th Grey Cup. Davis scored his 3rd rushing TD with only 1:22 left to give them their first lead of the game and held on for the win.
The final game of the weekend was the Blue Bombers vs the Lions. Drew Wolitarsky caught 2 TDs and the Bombers came away 33-23 winners.
And now onto week 2. There is 3 games.
Roughriders vs Redblacks Betting Tips
The Redblacks are coming into this game after an impressive week 1. The beat the Stamps and scored 14 points to pick up the come from behind win. The Riders lost in week 1 and didnt look like a team that is going to do much damage this year. It was only the first game though and things can change.
But the Redblacks at home after picking up a huge upset win against the champs is going to go a long way towards them having success not only in week 2 but maybe the whole season. Plus Collaros has been placed on the 6 game injured list so not sure who gets the start at QB for the Riders
Lions vs Eskimos Betting Tips
The Lions didn't look good in week 1. They had trouble connecting on passes, took dumb penalties and got picked off twice.
The Eskimos held off a last quarter push by the Als to pick up the win in week 1. Harris was incredible and the momentum he and the team gained last week is going to push them to a win in this game
Tiger-Cats vs Argonauts Betting Tips
This will be the first game of the season for the Argos. They will be looking to get off to a better start and have a better year then last year where they went 4-14 and were last place overall.
The Ticats picked up a win after trailing at the half. The returned a punt 94 yards for the score. It wasn't a convincing win but a wins a win.
With the Argos opening their season and with the Raptos winning the NBA championship the city is going to still be buzzing. I expect a Argos win
Follow @BetCFL