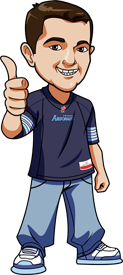 Written by Scott on Tuesday, June 25th, 2019
Follow @BetCFL
Well the season is already 2 weeks old. Last week had some great games. It was a shorter week with only 3 games.
The Redblacks beat the Roughriders 44-41 in a close one. The Redblacks are now 2-0 to open the season. Its really incredible when you look at who they lost in the offseason yet are still having success.
The Eskimos had a great game on both sides of the ball. They had over 400 yards of offense and on defense they had 7 sacks and an interception. In the end they won 39-23 against the Lions. They were down 17-3 at one point but pushed forward for the victory.
The final game, if you can call it that, of the weekend was the Ticats vs the Argonauts. The Tiger-Cats destroyed Toronto 64-14. They has over 600 total yards of offense and had 6 straight drives that resulted in a touchdown. Just an amazing performance.
This week we are back to a normal schedule with 4 games.
Eskimos vs Blue Bombers Betting Tips
The Eskimos offense is on fire right now and will look to score 30 or more for the 6th straight game. They have gotten off to a good start this season and will look to continue that in week 3.
The Bombers have been able to have success against Edmonton winning 2 of the last 3 meetings. They are 1-0 on the season after winning in week 1
This should be a good game and with that being said I'll take the over
Over 59.5 is my pick for this game
Alouettes vs Tiger-Cats Betting Tips
After the pounding they handed out last week, ita hard to bet against the Ticats especially when they are taking on a team like the Alouettes.
The spread is big for this one, -14 , but Hamilton did just win by 50 points. They are going to have momentum on their side.
Even though the spread is big I still am going with Ticats -14
Lions vs Stampeders Betting Tips
The Lions are 0-2 to start the season. They lost their first game by 10 points and their second game by 16.
The Stamps are 0-1 after losing their first game in the final minute against the Redblacks in week 1.
The Stamps have now had a week off to sit and think about that loss and I think they are going to come out in this game ready to kick some ass and get things back on track. Plus the Lions have been getting beat by double digit points.
Argonauts vs Roughriders Betting Tips
Well. After whatever they wanted to call what happened last week the Argos now get to take on the Roughriders.
The Riders are 0-2 on the year and are now going to make their home debut.
The Argonauts embarrassed themselves last week so I expect a better effort from them here. I still dont think they will win but I expect them to at least keep it somewhat close. And the spread is 13.5 so as long as Toronto can keep it within 2 touchdowns we should be ok
Follow @BetCFL