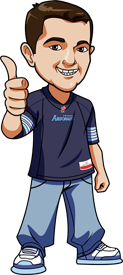 Written by Scott on Tuesday, July 16th, 2019
Follow @BetCFL
We had a decent week last week going 3-1.
We first had the Eskimos -3.5 against the Lions and they easily covered that winning 33-6. The Eskies defense was amazing sacking Reilly 5 times and keeping the Lions to only 177 total yards.
Next we had the Blue Bombers to beat the Argonauts with the spread -12.5. Well they covered that large spread and then some beating the Argos by 27 points winning 48-21.
Our final win of the weekend was the Alouettes +9 against the Redblacks. The Als didn't need the points when they came away 36-19 winners. Vernon Adams Jr. had the best game of his career throwing for 327 yards and 2 TDs.
Our loss was our pick of the Stampeders +4 against the Ticats but Hamilton won by 7 30-23. This game was kind of the Speedy B show. He had 9 catches for 86 yards and two TDs and returned a missed field goal for a 115-yard touchdown.
Alright lets get to the week 6 betting tips
Argonauts vs Stampeders Betting Tips
The Stamps can get above .500 for the year with a win in this one. They are at home against the still winless Argos.
Things aren't looking good for the Argos who have lost 13 of 14 including last season. All of their losses have been blowouts with the Lions game being the only exception.
I just can't see an Argos win here and with their results this season I don't see them keeping it close.
Redblacks vs Blue Bombers Betting Tips
The Redblacks opened the season with 2 wins in a row but followed that up with 2 losses and sit at .500 for the year.
The Bombers have been awesome. They're 4-0 and all games have been easy wins with the closest being a 7 point win against the Eskimos.
These teams played on July 5th and the Bombers won by 15. I see more of the same for this one.
Eskimos vs Alouettes Betting Tips
The Eskies had a big game last week beating the Lions 33-6. In week one they played the Alouettes and won 32-25.
The Als have won 2 in a row and they were against some tough teams. They beat the Ticats by 7 and the Redblacks by 17.
I know that the Eskimos won last time the played but the Als will have the momentum going for them and are at home so I will take them with the points
Lions vs Roughriders Betting Tips
This is a game between two struggling teams. The Lions are 1-4 and the Riders were 1-3.
I'm having a tough time calling a winner. I think I will be going with the Under. Both teams have been part of high scoring games but those games that went over were against a strong team. Two weak teams here so Under it is
Follow @BetCFL