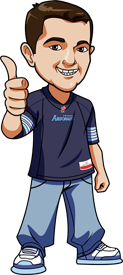 Written by Scott on Monday, July 29th, 2019
Follow @BetCFL
A bit of a speedbump for us last week as we went 1-3.
We had the Stamps -6 and expected them to win with ease. But the Redblacks came ready and made the Stamps work for the win which they did but only by a single point 17-16.
We correctly predicted the Argos vs Eskimos game to stay under 52.5 and the Eskies made this look easy winning 26-0 staying under for us.
The Blue Bombers finally took their first loss of the season. We had them to win -2.5 but the Ticats had a huge 1st quarter putting up 14 points and held on for the 23-15 win.
The final game of the weekend was Roughriders vs the Lions and we had the Lions +2.5. We would have needed a pile more points for this one as the Riders won 45-18.
We have 2 games on Thursday, 1 on Friday and 1 on Saturday. Its already week 8 so lets get to the tips
Blue Bombers vs Argonauts Betting Tips
The Blue Bombers are coming in to this game off of their first loss of the season. I expect them to have a nice bounce back game here. And its against the winless Argonauts so this could be a blowout.
The Argos are 0-6 and have lost each game by fairly big margins. Last game the lost by 26, the game before that 10, before that 27. Against the Bombers who will be looking to get back on track I see that continuing.
Tiger-Cats vs Roughriders Betting Tips
Both teams are riding 2 game win streaks into this game. For the Riders thats huge as they are now at .500 this season. But those wins came against the Lions who are in last place in the West.
I'll go with the Ticats with the points here as their 2 wins on this streak were against the Stamps and the Bombers.
Redblacks vs Alouettes Betting Tips
The Redblacks opened the season with 2 wins in a row and followed that up with 4 straight losses. The Als have won 3 in a row against some strong teams.
A team on a 3 game win streak against one who lost 4 in a row I have to think the Als win this one.
But I'm going with the team with the points here as I expect a close game.
Eskimos vs Stampeders Betting Tips
Both teams are 4-2. These are always great games between two teams from the same Province.
The last time these teams met it was last season and the total hit 90 points.
With the Over/Under set at 48.5 I'll take the over and hope that its another great game between these teams.
Follow @BetCFL