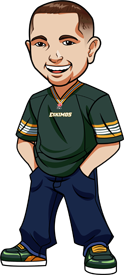 Written by Graeme on Thursday, August 19th, 2021
Follow @BetCFL
Hi everyone,
Welcome to Week 3 of the CFL.
After I had a successful Week 1, Scott was able to go .500 with a 2-2 record.
He took the Stampeders -6. Alas they are just not the team they used to be it looks like which I mentioned in Week 1, and the BC Lions defeated them 15-9.
He bounced back with the Blue Bombers -6. They had a solid and dominant 20-7 victory over the Argonauts.
On Saturday, he went 1-1. He felt the Elks, who had a game under their belts, would be able to beat the Alouettes. That was not the case and Montreal got the 30-13 win. Thankfully the Roughriders thumped the Cats to keep our winning record alive.
Let's get on to Week 3 CFL Betting Tips: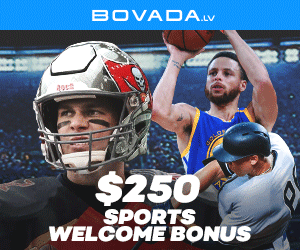 Elks at Lions Betting Tips:
Both teams come into this one with 2 games under their belt.
The Edmonton Elks are 0-2 and the BC Lions are 1-1.
The Elks are 3.5 point underdogs here.
This will be the home opener for the BC Lions. They beat Calgary last week but who knows if that is a big feat or not. The week prior they lost a tight one to Saskatchewan.
Edmonton have lost to the Alouettes and Redblacks.
Edmonton don't look good. Trevor Harris is not having a good time right now. Their defense doesn't look too bad but offensively is the issue.
I've heard Mike Reilly is questionable but I assume he plays. Boateng is out for the Elks. This is a great spot for the Lions. Lions -3.5 if Reilly starts. Bet this at Bovada.
Alouettes at Stampeders Betting Tips:
The Montreal Alouettes are 5 point favourites on the road in Calgary.
Watching the game last week – Montreal looked good, didn't they? There wasn't any rust to them. Stampeders now have to deal with Mitchell being out and that will affect things for sure. Although who knows maybe it is the change they need.
Either way, loved the Alouettes last week and happy to ride them over what the Stampeders have put out thus far. Alouettes -5 bet it at Bovada.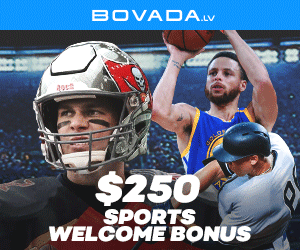 Blue Bombers at Argonauts Betting Tips:
The Blue Bombers are 4 point favourites in Toronto. They just beat the Argonauts 20-7 at home and also beat the Tiger-Cats.
Bombers are looking great both offensively and defensively.
Argos last week just looked sloppy. I do think they will play better this week. Honestly if there is one to skip it'd be this one. I would lean on Bombers -4 but not one I would heavily bet. Still too early in the season.
Redblacks at Roughriders Betting Tips:
Both winning teams with Ottawa beating the Elks, and Roughriders beating the Lions and Tiger-Cats.
The point spread is too big here for me. 11 points is a lot yet I can see both sides of it. I did like the Nichols/Davis combo for Ottawa. Riders are missing Shaq Evans which is tough.
I think for entertainment purposes I'd put some cash on Redblacks +11. However I can't bet on this one. Too big a spread at this point of the season.
Follow @BetCFL