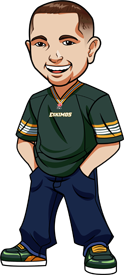 Written by Graeme on Tuesday, September 28th, 2021
Follow @BetCFL
A rare Tuesday game in the CFL.
I decided to post betting tips for the Elks vs Redblacks game today, and then I will edit this post (and send out an e-mail) for the Friday and Saturday games later in the week.
If you aren't subscribed to our tips, see the sidebar on desktop or scroll down on mobile.
Last week we went 2-0.
The Tiger-Cats beat the Redblacks 24-7 and easily covered the -8.5 point spread. We had some rather squeaky bum time with the Argonauts -2.5 but they were able to pull it off.
Let's look at tonights game: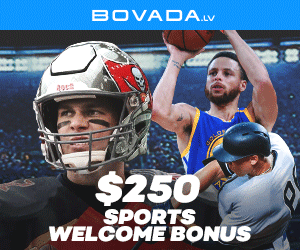 Elks vs Redblacks Betting Tips:
An 8 point spread. Redblacks have lost 5 in a row. This one actually opened at -6.5 for the Elks but the money keeps going on them.
Elks coming rested after the bye. Redblacks only won this season was the Elks as well.
I think with the Redblacks you pretty much blindly bet against them at this point and if they randomly show up then they show up.
Elks -8
Blue Bombers at Lions Betting Tips:
Lions are 1.5 point underdogs as they host the Winnipeg Blue Bombers.
BC Are 4-3-0 for the season while the Bombers are 6-1-0. Bombers have a perfect home record and are 2-1 away. Lions are 1-2.
Bombers come in nice and healthy, and I've got to think they are able to control this game well. Lions I wouldn't write off – they are close to being 2nd in the power rankings. But there is a big distance between #2 and #1.
Hopefully the bye week doesn't prove to be negative for the Bombers. Lions might be a bit hesitant after that crazy loss against the Roughriders. I do love Reilly but I think Winnipeg take this.
Blue Bombers -1.5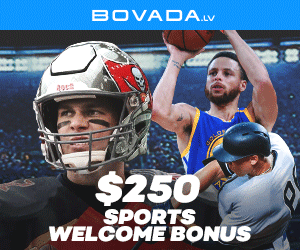 Alouettes at Tiger-Cats Betting Tips:
Montreal are 2.5 point underdogs with the over/under at 48.5. The Alouettes are 2-4 while the Tiger-Cats are 4-3 and leading the East.
These two teams played a few weeks ago and the Tiger-Cats blitzed them.
I've been impressed with Watford so far but the injuries are piling up for Hamilton. Masoli might play. I like Tiger-Cats -2.5 here. They've just shown so much grit and fire this season. Alouettes lone wins are over the Elks and Redblacks which really isn't that impressive when you look at things right now.
Roughriders at Stampeders Betting Tips:
Roughriders are 2.5 point favourites on the road. They are 5-2 while Stampeders are 2-5.
Saskatchewan are coming off that crazy win over the Lions. They have been pretty solid. Calgary are one of those teams I'm really finding it hard to figure out. They can be a tough opponent.
I feel more confident in Saskatchewan but Stampeders have still put in some solid and close battles despite the losses. No bet but I lean Saskatchewan.
Follow @BetCFL