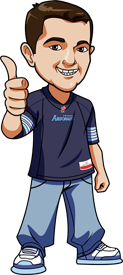 Written by Scott on Thursday, November 16th, 2017
Follow @BetCFL
And here we are.  The Division Championships.  After this week we will know who will be facing each other for the Grey Cup.
Last week was a great week of CFL action.
The Roughriders beat the Redblacks 31-20.    Big game for the Riders.  They never trailed and Marcus Thigpen had a monster game rushing for 169 years and a score on only 15 carries.
The other game of the week was the Eskimos vs the Blue Bombers and the Eskimos won 39-32.  This was a great game and it was tied at the half.  A high scoring 2nd from both teams but it was the Eskimos coming away with the win.
It's going to be an amazing Sunday.  I'm going to sit down on the couch with a box of beer and enjoy the action.
Roughriders vs Argonauts Betting Tips
The Riders are a team to be feared.  Thigpen is so fast and opens up the offense while they also have maybe the best group of wideouts in the league.
The Argos have a strong D line which will pressure the Riders.  Ricky Ray is a proven QB and knows what it takes to win in the playoffs.
But the Riders have momentum after last week's win against the Redblacks.   This is going to be a great game and as an Argos fan I obviously want them to win but I expect a close matchup so am taking the team with the points
Roughriders -2.5
Eskimos vs Stampeders Betting Tips
This one should be awesome. 
The Eskimos have won their last 5 games, 6 including last week's win against the Bombers.  The Stamps have lost their last 3 but they had already locked up 1st place so they took it easy.
But with the Stamps cruising through the last 3 weeks of football and having last week off you have to wonder if there is going to be rust.
The Stamps D is incredible and will pressure Reilly in this game.  With the way Calgary played this season I can't see them not making it to the Grey Cup
Stampeders -5
Bovada is the best place to bet on the Division Championships
Follow @BetCFL