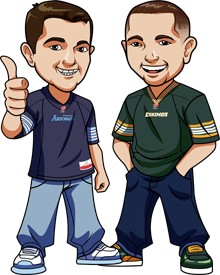 Written by Graeme & Scott on Monday, October 28th, 2013
Follow @BetCFL
Hi all,
Sorry that we haven't written any tips in a few weeks. The last CFL tips we provided were week 14, so we have missed 4 weeks of tips unfortunately.
This was due to a couple of reasons:
(1) Both of us went on a trip to Mexico with our families. It was very hard to keep up to date with the CFL while we were gone, so we didn't really want to provide tips when we weren't up to date on all of the going ons.
(2) We've been very busy with our NHL Tips Site since returning from Mexico. The NHL tips are our forte, and we have been strongly focused on that.
Plus at the moment the CFL is very hard to predict. I mean everything is practically decided anyway. Yeah you get some competitive games like the Stampeders vs the Roughriders but the divisional winners are decided, and the playoff qualifiers are decided and that's all that really matters.
Due to that – we won't be providing tips for Week 19. There's just too many variables. If you're wondering we DO like in this order: Argonauts, Lions, Tiger-Cats, Roughriders. The odds aren't out yet for these games.
Instead we are going to wait and pour all our efforts into the playoffs and the grey cup betting tips which will all be beginning very soon.
Therefore we want to recommend that you subscribe to our betting tips newsletter below: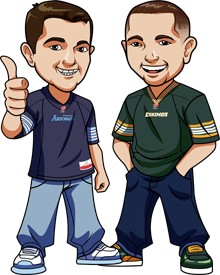 Quick note for people from United States: Be sure to subscribe to our weekly CFL tips, because not only will you get the tips e-mailed to you every week but we're working on some special mailing list exclusive bonuses and free bets only for people from United States.

Enter your email address to subscribe to weekly CFL Tips for free:

Subscribe to that, and you will get CFL Divisional Betting Tips as well as the CFL Grey Cup 2013 Betting Tips.
We had a solid season at BetCFL.net and we want to thank everyone who joined us during the regular season. This was our first season giving public CFL Betting Tips but it went well. The regular season tips were practically break-even unfortunately; we made +2.52 units.
However where we DID profit was the futures and we hope everyone got onto them. We had some big wins on the futures, including predicting the Stampeders would win their division, and the Argonauts would win their division. Both bets were underdogs so that was a nice return.
We also had wins with the BC Lions Under 11.5 wins, as well as the Argonauts Over 9 wins.
On top of that we bet Chris Williams would NOT play one game for the CFL – and of course he jumped to the NFL to play with the Saints.
So we hope you enjoed the CFL season as we ended up with about +11 units in profit depending on where you bet. Not too bad, and we will be back with Grey Cup betting tips very soon.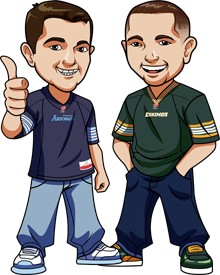 Quick note for people from United States: Be sure to subscribe to our weekly CFL tips, because not only will you get the tips e-mailed to you every week but we're working on some special mailing list exclusive bonuses and free bets only for people from United States.

Enter your email address to subscribe to weekly CFL Tips for free:

Follow @BetCFL