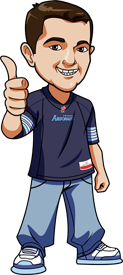 Written by Scott on Tuesday, August 22nd, 2017
Follow @BetCFL
Another crazy week last week in the CFL.
The Blue Bombers beat the Eskimos 33-26 and ended the Eskies winning streak to open the season after winning their first 7 games.  The Bombers lead the whole game and running back Andrew Harris was incredible rushing for 105 yards and also getting 120 yards receiving.
The Redblacks kept the Ticats winless when they won 37-18.  The Ticats were actually leading after the first but couldn't hold on.
It was a great game between the Stamps and the Lions and this game was up for grabs up until late but a huge stop by the Stampeders gave them the 21-17 win.
The final game, if you can call it that, of the week was the Alouettes getting destroyed by the Argos 38-6.  In his return from double shoulder surgery Ricky Ray looked awesome throwing for 377 yards and 4 touchdowns and became the Argonauts all-time leader in passing yards.
Ok let's get onto the week 10 CFL betting tips.
Blue Bombers vs Alouettes Betting Tips
These teams played each other in week 6 And the Bombers won 41-40.
Winnipeg has won their last 4 games including being the first team to beat the Eskimos this season. The have been putting the points up too having scored 33 or more points in 6 straight games.
With their momentum and Harris' play I like the Bombers in this one
Blue Bombers win
Rough Riders vs Eskimos Betting Tips
So the Eskimos finally took their first loss of the season so it will be interesting to see how they bounce back in this game.
The Riders have 4 losses on the year and 2 of them have been by 15 or more points. 
I do like Edmonton to get back to winning I'm just nervous of the spread.  With the way they destroyed the Lions in their last game and coming off of a bye week, I have to think the Riders will keep this close.
Roughriders +6.5
Lions vs Redblacks Betting Tips
The Lions have lost 2 in a row.  The Redblacks opened the season with a tie, 3 losses, a win, 3 more losses and then a win.
I think this is going to be a close game that could go either way so I have to go with the team that is getting points.
Lions +2
Argonauts vs Stampeders Betting Tips
They played each other back in week 7 and it was the Stamps winning 41-24.
Calgary has won 4 in a row and I think that momentum will carry them to the win in this game but the spread has me worried.
The Argos did win their last game with ease 38-6 but had lost three in a row before that.
With the spread being 9 points I've decided that I'm staying away from betting on this game.
No Bet
As always, bet any and all CFL games at Bovada
Follow @BetCFL