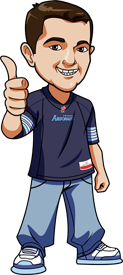 Written by Scott on Wednesday, September 6th, 2017
Follow @BetCFL
The Ticats have done it!!!!  They won….. a game.
There was an hour delay during the game thanks to a storm but Hamilton hung on for the 24-22 win over the Argos.  They were losing but with 2:30 left in the 4th, Gable scored from the 1 yard line and they held on for the win.
The Eskimos had a late push but it wasn't enough as the Stampeders beat the Eskimos easily 39-18 for their 6th straight win.
The Riders used a huge first quarter, where they were up 24-3, to carry them to the 38-24 win against the Blue Bombers.
The Alouettes lost their 3rd game in a row when they lost badly to the Redblacks 32-4.  Durant had a terrible gaming going 12-21 with an interception.  These efforts from Durant are becoming a huge problem.
We have 2 games this week that are the second half of a home and home series.
Let's get to the week 12 CFL betting tips.
Alouettes vs Lions Betting Tips
Montreal has lost 3 in a row and now get to take on a Lions team who has also lost 3 straight.
The Lions are coming off of a bye week and at home so I like their chances in this game.  But the spread is -7.5.  I think with the week off the Lions are going to snap their losing streak in style at home.
Lions -7.5
Roughriders vs Blue Bombers Betting Tips
The Riders won last week against the Bombers and now look to push their win streak to 4 games against Winnpeg in the 2nd half of their home and home series.
A huge first quarter last week allowed the Riders to let the Bombers get back into the game.  I'm having a tough time calling this one so am going to avoid it
No Bet
Tiger-Cats vs Redblacks Betting Tips
With their first win finally out of the way it will be interesting to see him the Ticats respond.
The spread is 12 points.  I am going to back Hamilton in this game.  Their record is horrendous but the win surely will give them a boost moving forward.  Even if they lose they need to keep the score within 12 points and I think they can do that
Tiger-Cats +12
Stampeders vs Eskimos Betting Tips
This should be yet another great game between these rivals.  Last week the Stamps handled the Eskies with ease winning 39-18.
With the way these teams have been playing I have to back the Stamps.  The have won 6 in a row where the Eskimos have lost their last 3.
Stampeders -6
Head to Bovada and bet on the CFL
Follow @BetCFL